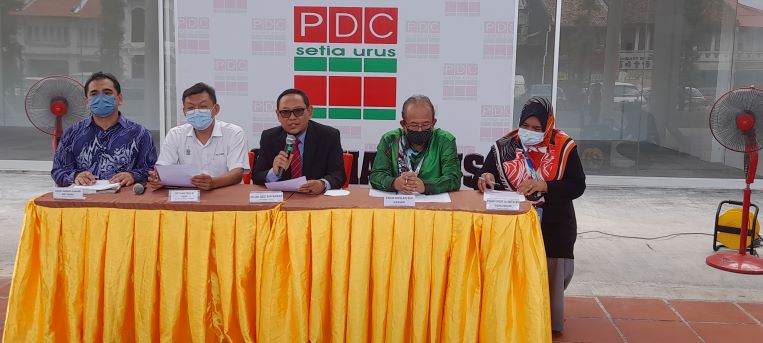 By V. Sivaji
The newly upgraded Komtar Walk is primed to attract locals and foreign visitors to the area.
In line with this initiative, the Penang Development Corporation (PDC) hopes to enhance the vicinity with more activity and new outlets for these visitors.
Already four of the seven food and beverage outlets has been taken up by new operators. They are expected to open for business in July or August.
There will be ample seating indoor and also alfresco areas to relax and unwind.
Present at a press conference to announce the updates was PDC chief executive officer, Aziz Bakar, Komtar assemblyman Teh Lai Heng and PDC Setia Urus Sdn Bhd CEO, Ahmad Zuhairi Ismail.
Among the other advantages to Komtar Walk are the ample parking areas which includes 59 car parking bays, 40 motorcycle lots, bus/coach drop off areas.
With only another three lots available for rent, PDC is calling for those keen to operate their businesses at Komtar Walk.
"With our minimum rental rates, new operators can be rest assured of being in an area of much activity and public movement.
"This location also serves as the entrance point for Komtar and The Top," said Aziz.
Komtar Walk was officially launched By Penang Chief Minister YAB Chow Kon Yeow in March 2022.