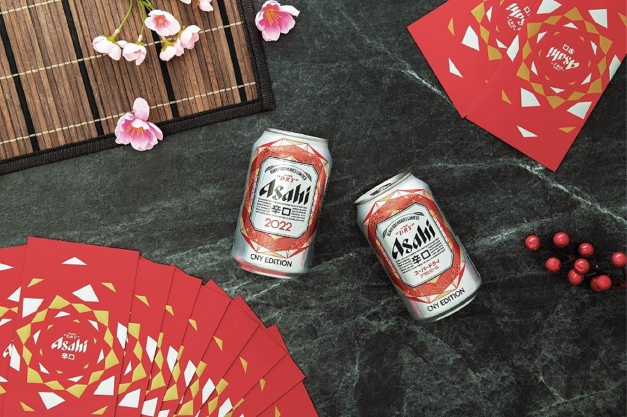 The New Year brings new resolution and new hope. 
For most people, a new year calls for a new perspective in one's way of beginning a new chapter of life. 
True to its brand promise of discovering possibilities, Asahi Super Dry presents a kaleidoscope of vibrancy to spark the opportunity to discover a year full of new, exciting possibilities this Chinese New Year.
Inspired by kaleidoscopes, this Japanese modern art has the power to show beautiful perspectives with unlimited possibilities through its lens. The fascination of kaleidoscope shares the same spirit as Asahi Super Dry – modern, optimistic, and progressive.
With the kaleidoscope as the key inspiration, the Japan's No.1 Premium beer, Asahi Super Dry introduces a limited-edition CNY edition packaging that incorporates the vibrancy and unique taste of Japan to welcome the lunar new year with a positive spirit.
"A new year is like a kaleidoscope of discoveries to explore an amazing year with infinite possibilities.
"Like the kaleidoscope, new harmonies, and new contrasts that unfold with infinite diversities when viewed through different lenses. We are excited to launch the limited-edition can to 'Kanpai' to a New Year with the unique Karakuchi taste of Asahi Super Dry to showcase the vibrancy of both the Japanese and Chinese cultures together," said Caroline Moreau, Marketing Director of Carlsberg Malaysia.
Consumers can now purchase this limited-edition CNY cans from supermarkets, hypermarkets, convenience stores and e-commerce sites (Shopee, Lazada, Pandamart & Potboy).
Exclusively on participating eCommerce sites, consumers will get the Asahi Super Dry premium ang pow packet set (10pcs) with an appealing gold and silver kaleidoscope design with purchase of 2x 4-can packs of Asahi Super Dry. 
Consumers will receive an additional limited-edition Asahi Super Dry colour changing glass with purchase of a carton of Asahi Super Dry. Kickstarting from 10 January 2022, this promotion will be running while stocks last on participating eCommerce sites.