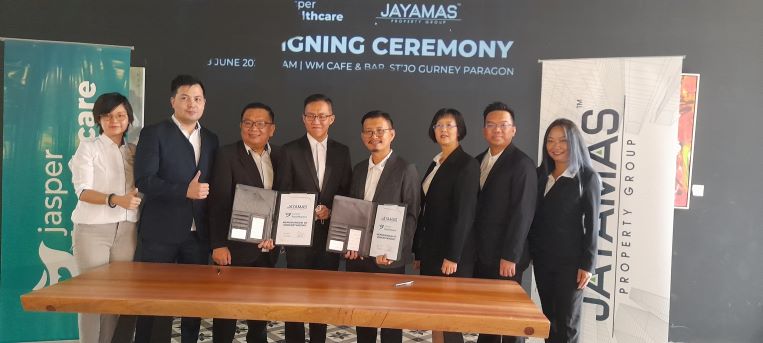 Recent statistics show that Malaysia is on the road to reach the "aged population" status by 2050.
In line with this, preparations should be underway to tackle this trend.
A recent memorandum of understanding (MOU) signed between Jasper Healthcare and Jayamas Property Group hopes to cater for these "assisted living care" folks.
Present was Jasper Healthcare chief executive officer, Dr Lim Geng Yan and managing director of Jayamas Property Group, Ir Ooi Wei Chong to ink the understanding.
The initiative will lead to the setting up of The Bagan Suite's located in Taman Bagan, Butterworth with modern design and suite rooms designed in a cosy and minimalist touch, suitable for all age groups.
The facility is also suitable for those who have been discharged from the hospital and are looking for a peaceful and quiet place to recover before returning home.
Since medical tourism is a big part of the state's economy, foreign patients as well as their family members can also be catered for.
"The Jasper Lodge @ The Bagan Suite will be managed by doctors, run 24-hours by nurses, offer physiotherapy services as well as be fully equipped by a nursing care centre," said Dr Lim.
Meanwhile, Ooi added that they are enthusiastic about the collaboration with Jasper Healthcare while the new facility is expected to open by 2023.
The group also hopes to open new facilities in Ayer Itam and Batu Maung in the future.