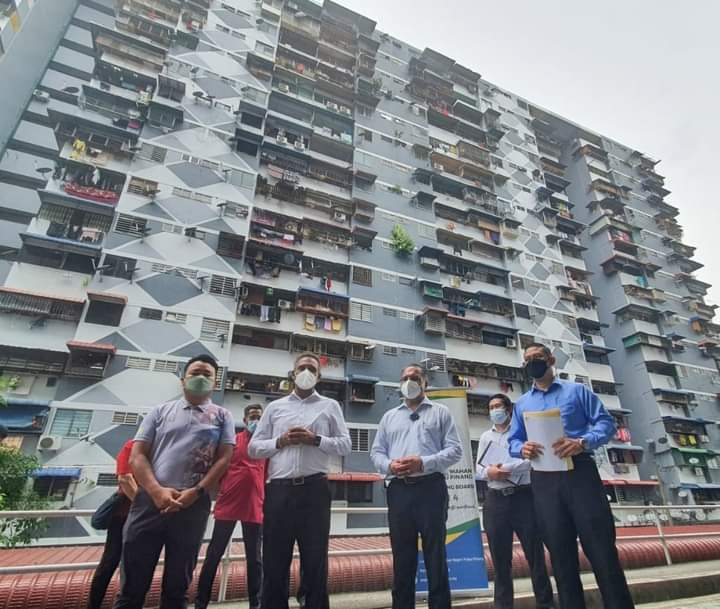 Water is the basic need of human beings.
As such, the oldest flats in Penang, the Kampung Melayu flats built in 1974 will receive the much needed water tank to serve the community there.
The Penang state government will replace the massive water tank worth RM500,000 which can hold 218,000-litres of water for Block A.
Work will be completed by October this year.
According to State Exco for Housing, Local Government, Town and Country Planning, Jagdeep Singh Deo, the new water tank is one of the biggest in the state.
"The replacement of the water tank will be fully paid by the state government for the welfare of the people here. It will also include replacing of the piping and other works," said Jagdeep at a press conference yesterday.
Also present was MP for Bukit Gelugor Ramkarpal Singh and state assemblyman for Air Itam  Joseph Ng.
Jagdeep also added that from 2008, the state government had spent RM291.05 million on housing maintenance here and on the mainland.
This surely show the priority of the state government to serve the basic need of people here.