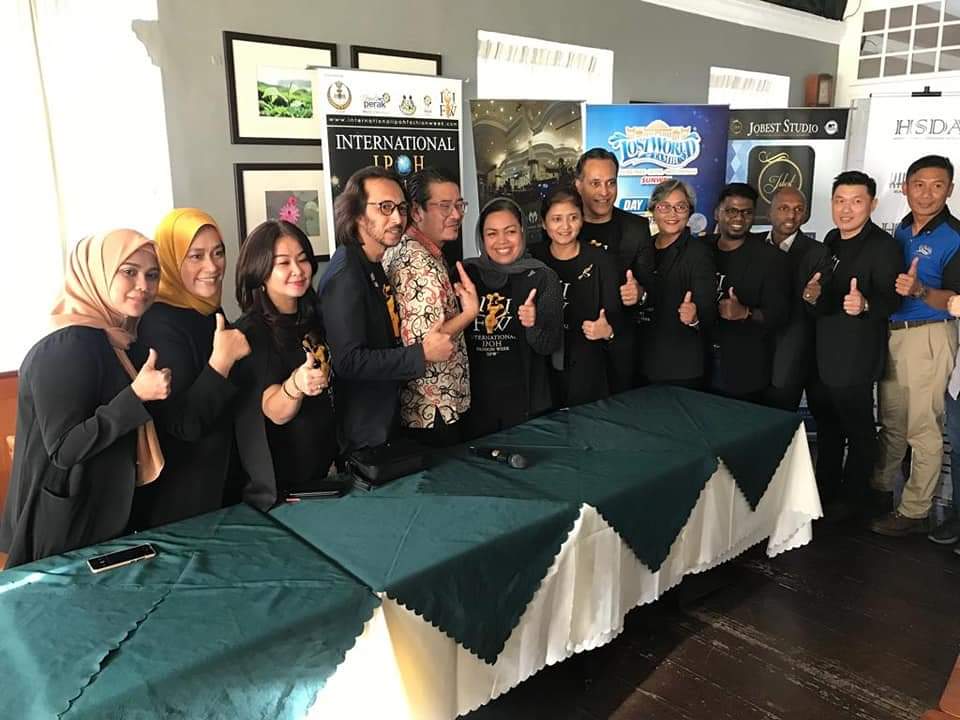 For the third year running, the International Ipoh Fashion Week (IIFW) 2019 will showcase a bevy of international models and fashion designers from Oct 16 to Oct 20, 2019 in the city known as the "city which tin built".
The premier show is supported and endorsed by Perak State Government, Majlis Bandaraya Ipoh and Tourism Perak.
The aim of the IIFW is to encourage and empower local fashion designers, facilitate market and network opportunities in order to ensure growth and sustainability of their businesses.
It will also help boost tourist arrivals to the Silver State and to showcase our culture, food and popular tourist destinations.
"Furthermore, with the grand entry of International Ipoh Fashion Week, the city will be all abuzz with its 3rd year running international fashion event in Ipoh.
"The invitation extended to us by Nepal Designer Association, Nepal Fashion Council for International Fashion Week Nepal and India Intimate Fashion Week in Mumbai, India is a sign of appreciation towards our effort by getting world recognition.
"A huge thanks to the Menteri Besar of Perak Darul Ridzuan and state executive councillors of the Perak Government for their continuing support, " said Louis Sebastian, founder of IIFW.
He also added that the fashion in Malaysia is influenced by the historical fusion of Malay, Chinese, Indian and various other indigenous cultures.
The two-pronged objective of showcasing Perak / Malaysia-based fashion talent globally and at the same time welcoming the world to the Wonders of Perak.
The exclusive home grown event will be attended by Her Royal Highness Tuanku Zara Salim,
Celebrity guests and performers of both local and international stature, along with a unique concept by Zuriee Ahmad and venue for a fashion show.
There will also be an exclusive line-up of fashion designers and celebrities such as Amanda Brown, Radzuan Radziwill, Khaljaksa from Malaysia and
fashion labels from China, Singapore, Indonesia, India, Bangkok and Nepal.
A total of 20 female and 10 male models of international standards will take the runway.
Meanwhile, IIFW advisor Datin Seri Dr Nomee Ashikin has urged the people, especially corporate to lend their full support to the event as part of our social responsibility effort.
"This event is supporting the drive to generate funds for Hospital Raja Permaisuri Bainun's Paediatric Intensive Care Unit (PICU) and the shelter for the homeless and abused known as Teduhan Kelana.
There are three sponsors and donors participation through the Platinum RM30,000, Gold RM20,000 and Silver RM10,000 while the tables for the gala opening charity dinner on Oct 18 is priced at RM5,000 and RM3000.
There will be workshop on Oct 15 and 16 at the Syeun Hotel Ipoh.
Call 012-3869265 for more details.