By S. Arulldas
Senior Writer
arulldas55@gmail.com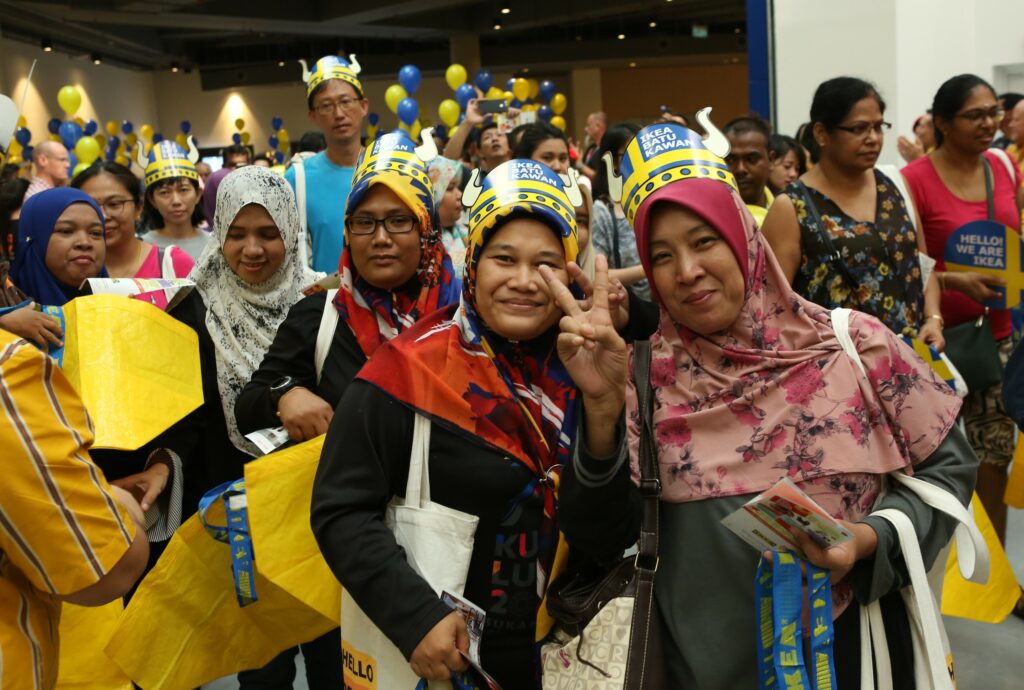 GEORGE TOWN: Penangite's long-awaited IKEA store has finally opened its doors in Batu Kawan today, drawing oohs and aahs as the bright and beautiful building awed thousands thronging to check out top-notch Swedish-designed furnitures.
Moving around the 470,000 sq ft complex is never tiring as over 8,000 well-designed and functional furniture are a pleasant sight.

Not forgetting the yummy meals at the IKEA restaurant serving famous Swedish meatballs and also the Bistro serving the crowd-favourite curry puffs.

This morning, all roads to IKEA were in standstill traffic, with many parking by the roadside. It is advised that all motorists park at the adjacent Design Village Outlet Mall, where free shuttle service is provided for those headed to IKEA.
"The people of Penang, especially in the northern region have been waiting for their own IKEA store and today the wait is over as we have finally made their wish a reality, with something to offer for every age and taste, a trip to IKEA will be a fun day for the entire family," store manager Pathmalingam Arumugam said today.

The store was opened by Finance Minister Lim Guan Eng and Penang Chief Minister Chow Kon Yeow. Lim said: "From just a jungle inhabited only by cows, and now the occupant is just IKEA."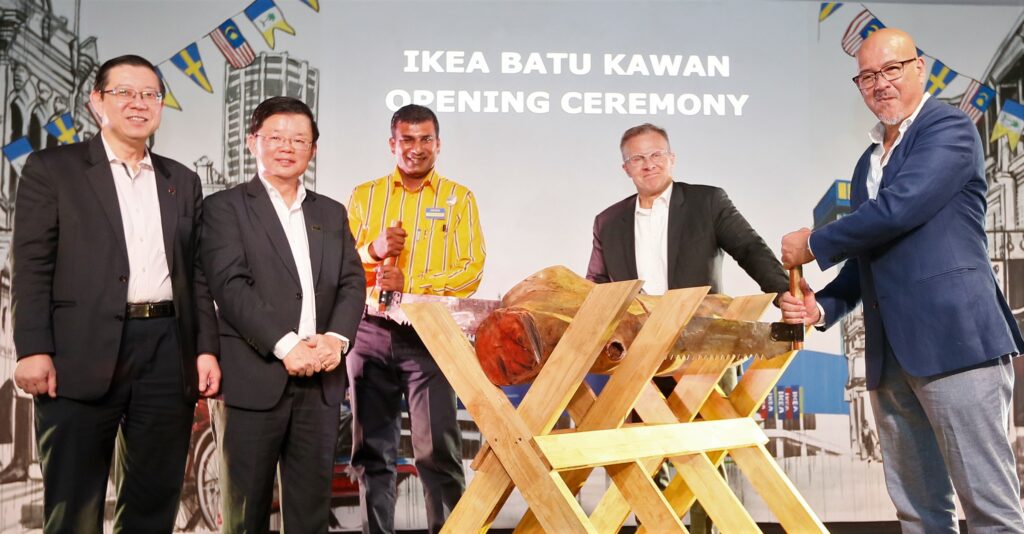 Penang's new IKEA is situated at 752, Persiaran Cassia Selatan 8, 14110 Bandar Cassia, Batu Kawan. For ease of traffic flow, those coming from the north are encouraged to use the NorthSouth Expressway and exit at Bandar Cassia after the toll plaza.

As for visitors from Penang island, using the second Penang Bridge and exiting at Bandar Cassia after the toll is a feasible option. For those coming from Bukit Tambun, turning right at the Aspen Gallery traffic light is the best way into the area.

For greater convenience, the store is complemented with 1,955 parking bays. A free 2-way shuttle bus from Design Village to IKEA Batu Kawan is also provided from 11.00am 9.00pm daily.

IKEA Batu Kawan is open every day from 10.00am 10.00pm.For more information, visit IKEA.my/BatuKawan.