Grand CNY do at Penang Chinese Town Hall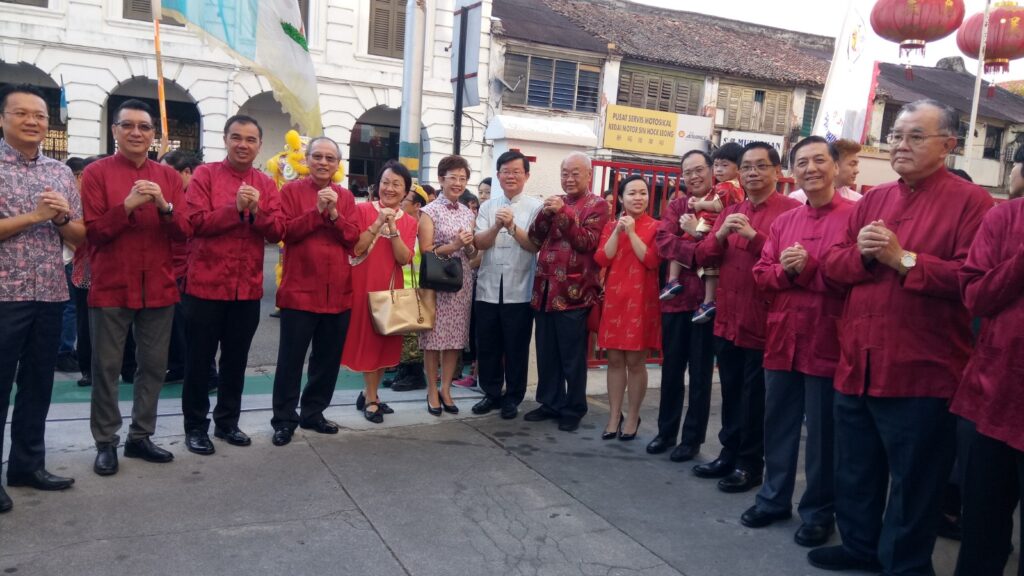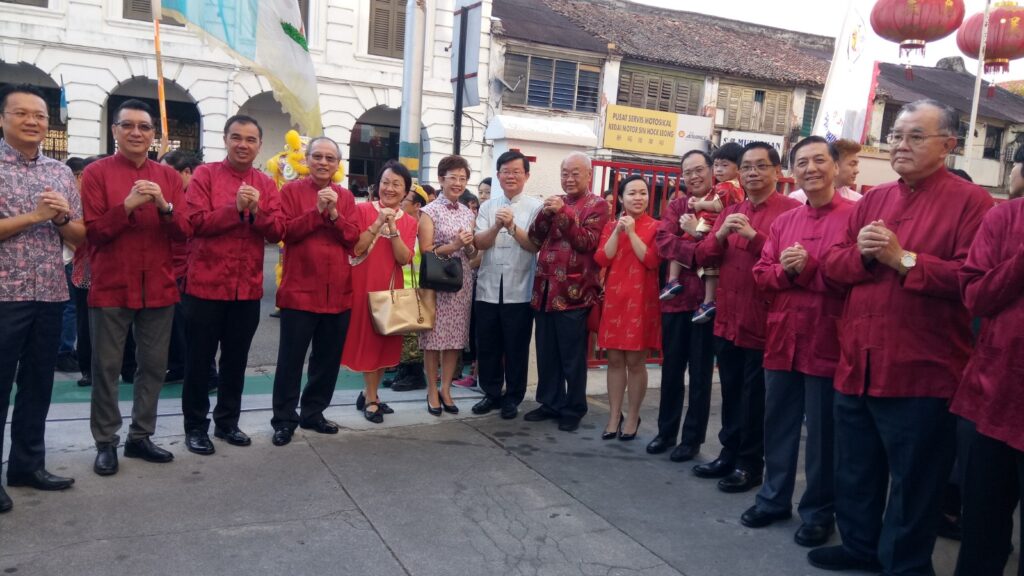 By V. Sivaji
The thunderous roar of traditional drums accompanied by a lion dance performance welcomed VIP guests to the Penang Chinese Town Hall's (PCTH) Chinese New Year celebrations held along their premises at Pitt Street in Georgetown recently.
Leading the VIP list was Penang Governor Tun Abdul Rahman Abbas, Chief Minister Chow Kon Yeow, state executive councillors along with other political party leaders and community leaders.
Also present was Penang State Assembly Speaker, Dato Law Choo Kiang and Consul General of The People's Republic of China, Lu Shiwei.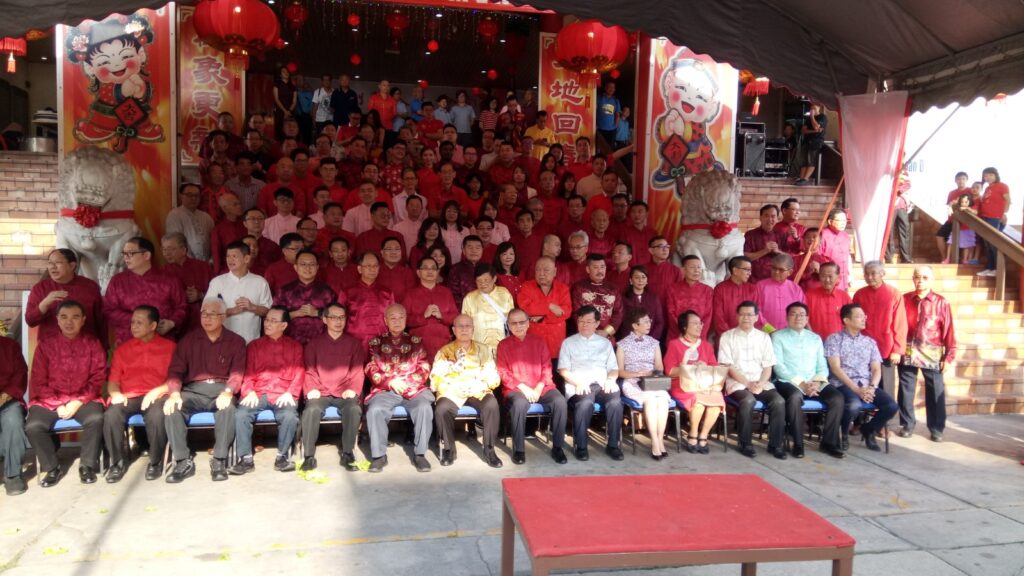 After the customary photo outside the PCTH, guests were entertained to a show of traditional dance performance. This was followed by a speech by PCTH chairman Dato Seri Khor Teng How who thanked all guests for taking time off to attend the celebration.
"This CNY celebrations is one of the main events organised by the PCTH annually which serves to bring people of all races together to celebrate in harmony.
"Our hope is for peace, harmony and prosperity to prevail in our country and for its citizens at all time. All of us play an important role to cultivate and nurture this process," said Khor.
The Most Honourable CM Chow commended the PCTH for organising this CNY gathering every year without fail.
"Your gesture shows your commitment and dedication to promote peace and prosperity in the state and country overall," he added.
Guests were treated to several song and dance performance followed by a hefty lunch. Tokens of appreciation were also given away to the Governor and Chief Minister for their kind attendance.
Still in keeping with the CNY celebrations and mood, some 1,500 people from all walks of life were hosted to a fine lunch at the Lee Sih Chong Soo Association along Burma Road hosted by Penang Chief Minister Chow Kon Yeow.
The event marked the CNY celebration for Tanjong and Padang Kota constituency where Chow is the Member of Parliament and assemblyman respectively.
Members of the state exco, Penang Island City Council councillors and community leaders made their presence.