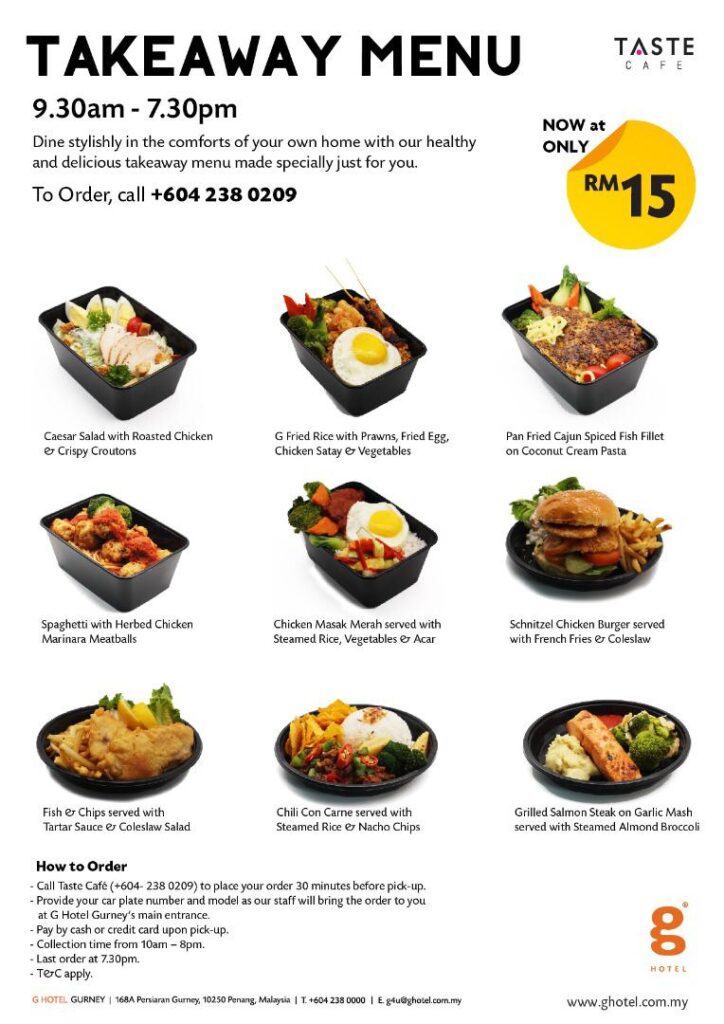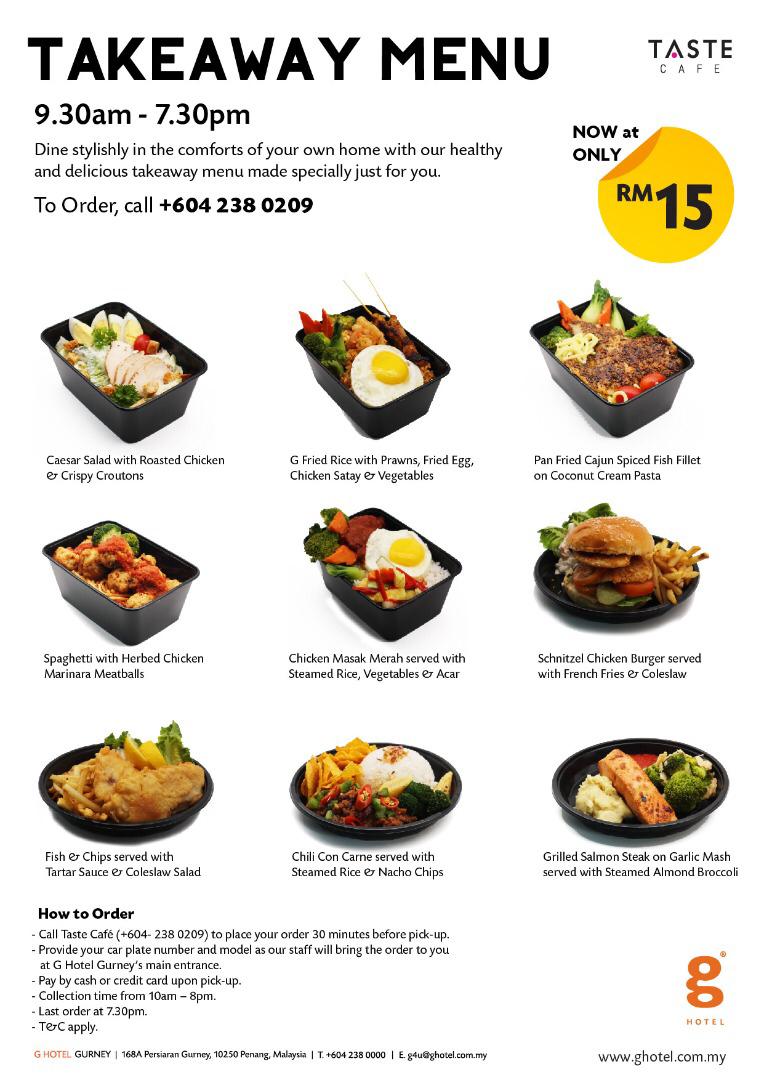 An impressive list of choices await those who want to have their takeaway meals during the Movement Control Order (MCO) specially prepared by the chefs at the G Hotel in Penang.
Priced at only RM15 per dish, they offer a variety of dishes namely, Caesar salad with roasted chicken, G Fried rice with prawns, fried egg, chicken satay and vegetables, Pan fried Cajun special fish fillet, Spaghetti with herbed chicken marinara meatballs, Chicken masak merah with steamed rice and vegetables and Schnitzel chicken burger served with French fries and coleslaw.
Other choices include Fish & Chips with tartar sauce, Chili Con Carne with steamed rice and nacho chips and Grilled Salmon Steak on garlic mash served with steamed almond broccoli.
Orders can be made by calling 04-238-0209 at least 30 minutes before pick up from the entrance of the hotel.
The promotion is available from 10am to 8pm daily till further notice.
Ends