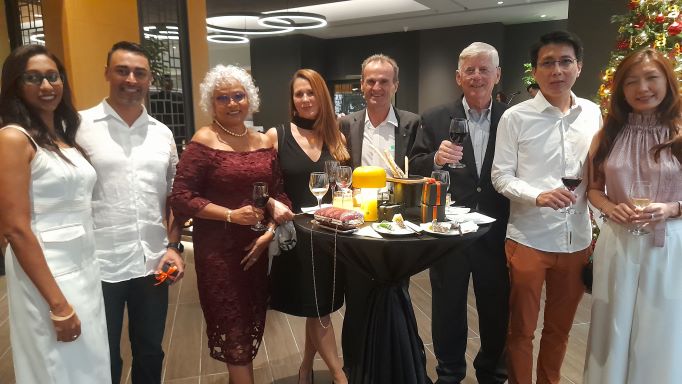 By V. Sivaji
With the sound of popping champagne bottles, the new G Hotel Gurney reopened its doors in the company of corporate guests, staff members and well-wishers.
Joining the celebration was the renowned Datuk Jimmy Choo along with hotel general manager Michael Hanratty and his team.
Guests were treated to fine wine and canapés as they mingled and rejoiced at the occasion.
The hotel's new reception area, Cafe 168 and the new "watering hole", the G Spot are now on the third floor of the hotel.
"We are extremely happy to welcome our guests back to the new G Hotel Gurney with its new look and our new facilities. The exquisite new facilities, vibrant lifestyle, ex[eroences and exclusive dining concepts are designed for international visitors and Penangites to meet, stay, shop, dine and celebrate," said Michael.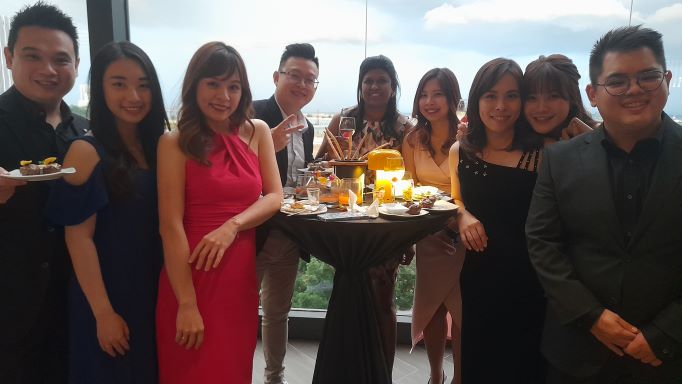 Other than 312-chic rooms, they also have a new gym, the infinity pool, new waterarch to enhance the overall feel and comforts of the hotel. Other facilities like the meeting rooms, ballroom, are on level 2 of the hotel.
Meanwhile, the executive lounge is on level 15 where one can unwind and relax while taking in the view of the island.
Coming soon, will be the ground and first floors of the hotel, dubbed [email protected] to offer the new dining experience for guests. They will offer some 25 food and beverage, cafes and bistros by Q1 2023.
Last but not least, this Christmas, they offer the Christmas Eve dinner at RM198 at Cafe 168 and also the [email protected] Kelawai. On Christmas day, they offer a buffet lunch at RM168 and buffet dinner at RM198 respectively. The New Year's Eve dinner is also available at RM198.