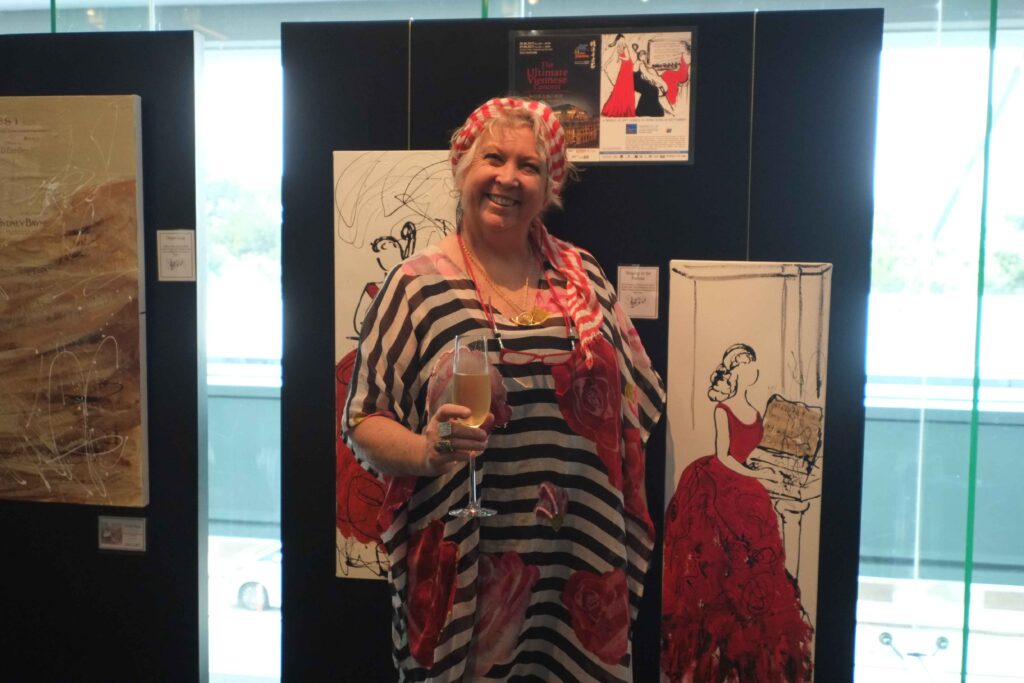 Hailing from Australia, Madeleine Ekeblad is an internationally recognized artist who has made Penang her home.
She has held art exhibitions in Hong Kong, Singapore, China and Australia.  She is now hosting her third Malaysian solo exhibition. 
As such, the G Art Gallery is delighted to welcome back the one and only Ekeblad, who has built a name for herself all over the world with her unique style of freeform "action" painting, working with enamels, acrylics or inks on canvas. 
She prefers to work with enamel and ink as it is easy to move around. 
She also likes to use old music manuscripts, some dating back from the late 1880's in her various works.
Ekeblad's art sings to her audience with lyrical strokes of flowing paint. So, more the reason to check out her works.
The G Art Gallery is presently showcasing 22 pieces of her Black, Red and White paintings of Cellos, Pianos and Violins along with her signature paintings of "Lady in Red". 
She has made her paintings affordable to art enthusiasts as the prices are ranging from RM300 to RM10,000. 
The "I Paint Music" series by Madeleine Ekeblad will be on display from till March 31, 2021 at G Art Gallery, Link Bridge at Level 1, G Hotel Gurney, Penang. 
For those keen to purchase the paintings, kindly approach the reception counter for assistance or call 04-238-0000)