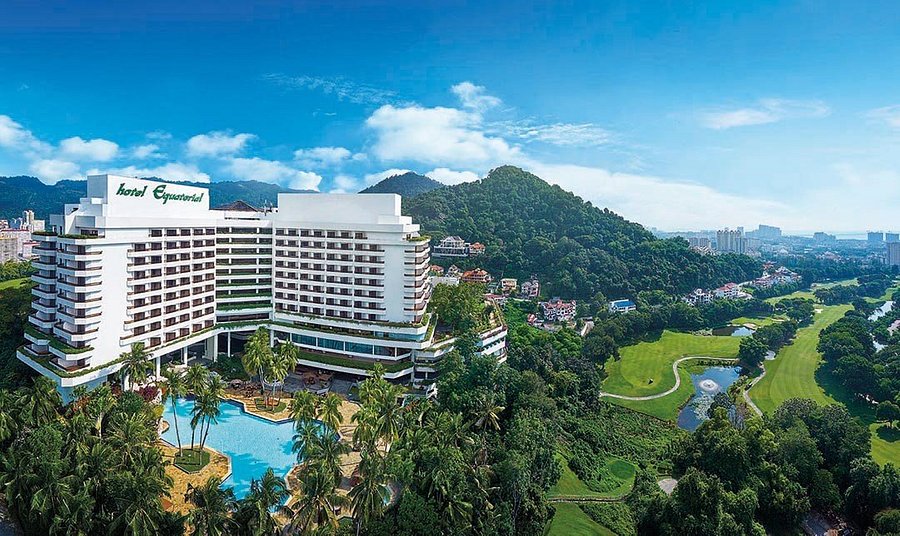 By V. Sivaji
A group of employees from the former Hotel Equatorial Penang have joined forces to form their own cooperative.
The new cooperative is called Koperasi Usahawan Khatulistiwa Berhad.
Their aim of forming the cooperative is to safeguard the welfare and livelihood of the former Equatorial Hotel workers.
Since their retrenchment, most of them were not able to find suitable employment due to the on-going pandemic.
Other hotels are also not hiring currently due to their own limitations.
Members of th Koperasi come from the various departments of the hotel, namely Marketing, Housekeeping, Food & Beverage, Kitchen, Finance, Sales and others.
Many of them have more than 30 years experience in the hospitality industry.
To-date, they have 37 members and hope to reach a membership of 100 by the end of the year.
Among the services they provide are catering, housekeeping, laundry, sanitization (home or industrial), event management and more.
"We hope that in numbers, we can negotiate better prices and deals for the welfare and benefit of our members," said a spokesman.
Among the office bearers are their chairman Mohamed Jalaludeen Ariff, Vice chairman, Sulaiman Hassan, Secretary, Syamsyul Zulkifly and Treasurer, Haslina Hassan.
Committee members are Mudzaffar Shah Mohd Ramli, Rosslan Hassan, Raja Teh Rahamah Raja Busu, Nurazam Ahmad, Darren Andre Stewart, Muhamad Zamir Mohamad Sukki, Shaik Ishak Shaik Ebrahim and Baharin Baharudin.
Membership is open to all former employees of Hotel Equatorial Penang.
Call 017-648-4828 for enquiries or more details.