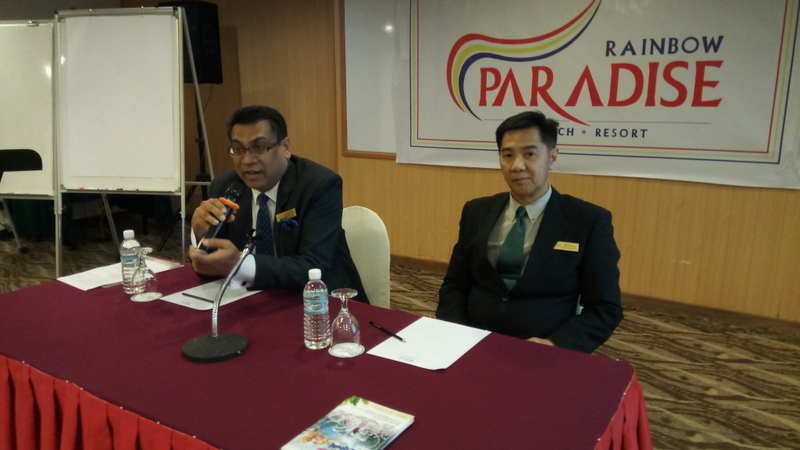 You do not have to travel to Danok, Hatyai or Phuket to celebrate the Songkran Festival or the Thai New Year usually celebrated with the tradition of splashing of water.
The Rainbow Paradise Beach Resort in Tanjung Bungah will hold its version of the Songkran Festival over three days on its beachfront from April 12 to 14 from 5pm to 1am.
In announcing the event, general manager Gulab Mahatam Rai added that the fun-filled event is to celebrate the diversity of Penang which has had Thai influence from its early days of trading.
"The word "Songkran" comes from the Sanskrit word meaning literally "astrological passage", meaning transformation or change.
"Lending support towards the occasion is the Ministry of Tourism, Arts and Culture in Penang and the Thai Consulate Penang," he added.
Rai also added that there will be a Thai cultural show, Muai Thai performance, Thai and local food fare, a five-piece band performance along with deejay performance.
Entrance fee of RM30 entitles guests to a complimentary drink while guests are also entitled to a special room rate of RM188 nett.
Rainbow Paradise Beach Resort has an inventory of 295 rooms which are all sea-facing.
"We have recently completed renovations for four floors of our resort and are targeting to complete the full renovation work of the resort by the end of this year.
"We also have excellent meeting and seminar facilities to accommodate from 40 to 600 pax," added Rai.
Call 04-899-9999 for details.