Enjoy delectable Chinese takeout at G Hotel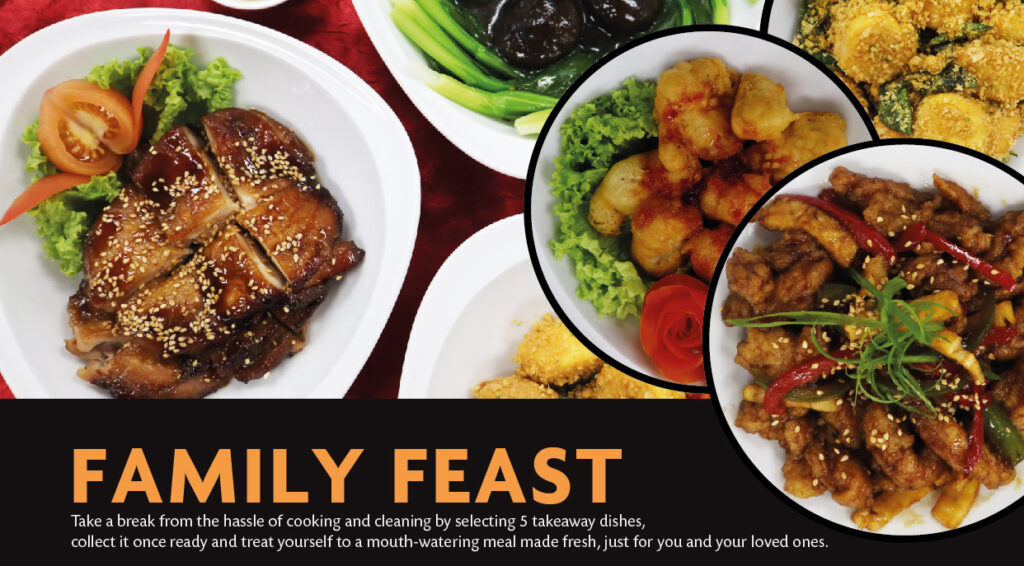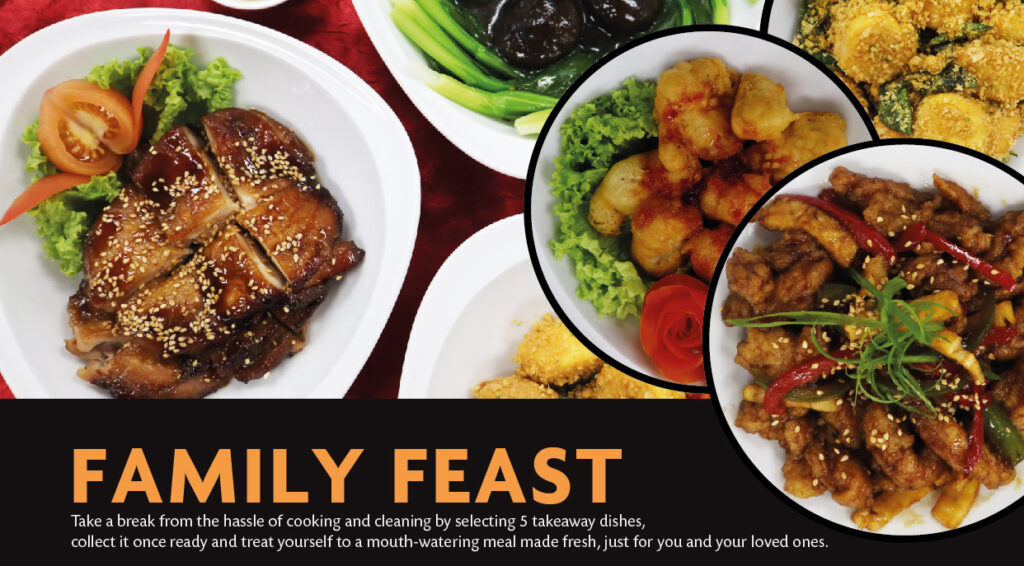 The G Hotel in Penang has just launched it's Chinese cuisine takeaway to cater for the whole family during this Movement Control Order (MCO) currently in place.
You can choose five (5) dishes from the standard menu and collect it two hours later to enjoy a hearty meal.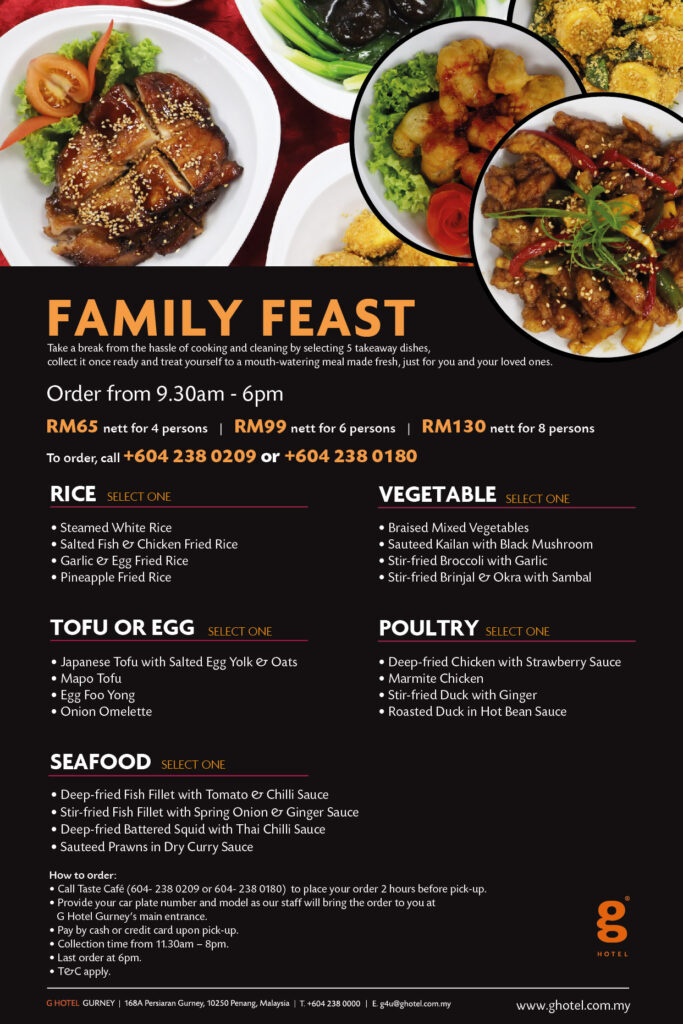 Prices range from RM65 (meal for four persons), RM99 (six persons) and RM130 (eight persons)
Orders are available from 9.30am – 6pm by calling 04-238-0290 or 238-0180.
Guests are advised to make their orders two hours before pick up at the main entrance of the hotel.
Meanwhile, the hotel's RM15 per dish takeaway is also in place with a new menu along soft drinks or juices. Call for more details.
Food aside, G Hotel has also launched their drive thru laundry service recently for the convenience of the public.
Keeping clean is one sure way to keep COVID-19 at bay.
Call 04-238-0000 for more information on the drive thru laundry service.