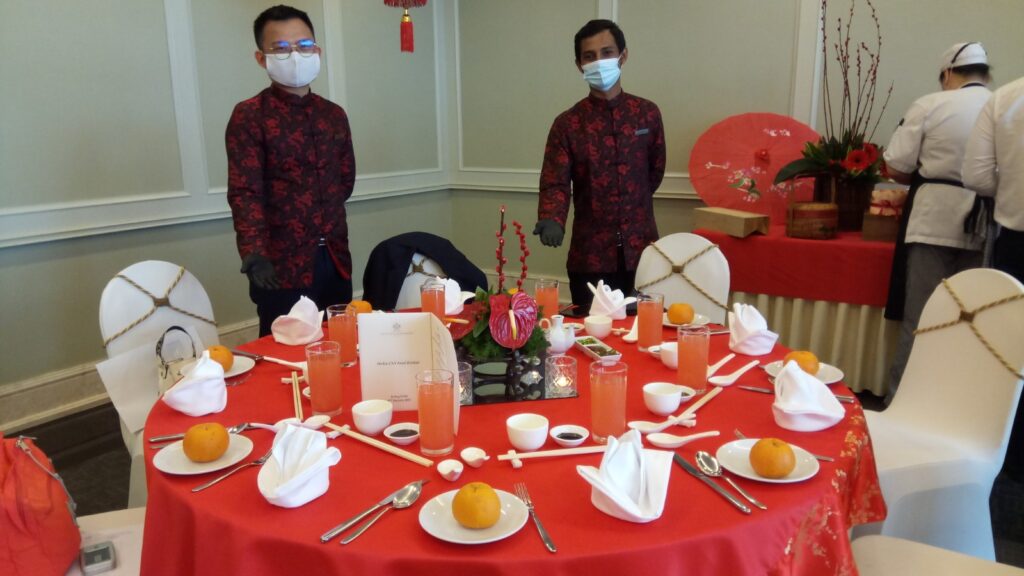 This Chinese New Year which falls under the Lunar calendar's zodiac symbol of the Year of the Ox, the Eastern & Oriental Hotel offers three packages for the all important family reunion dinner.
The packages are also ideal for private corporate gatherings available from Feb 1 to Feb 28, 2021.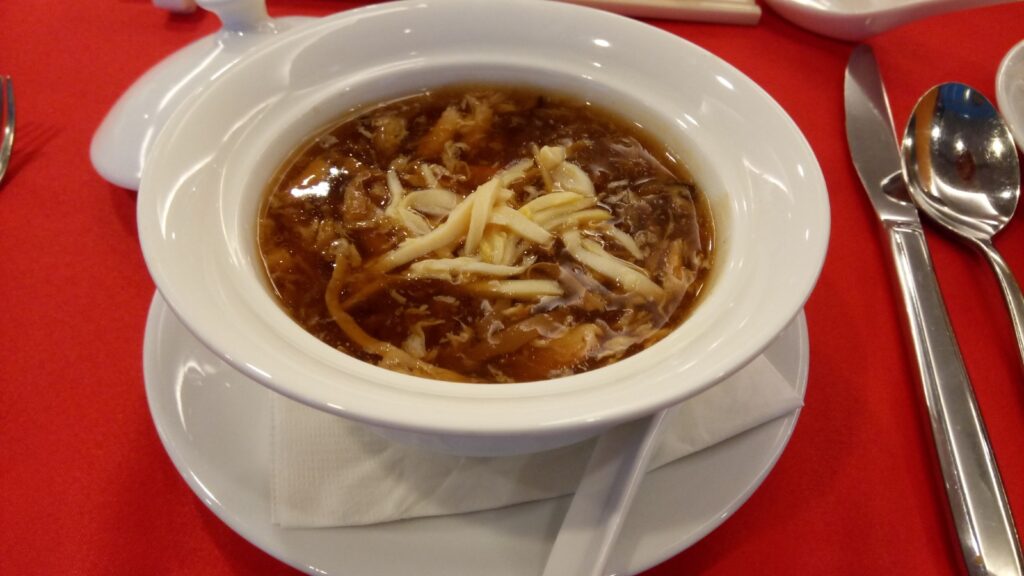 The Fortune Set menu priced at RM88.80 per person (minimum 12 persons) offers a tasty spread. They offer the 8-course spread starting with the Prosperity Smoked Salmon Yee Sang, Authentic Szechuan Hot and Sour Broth, Steamed Chinese Herbal Chicken, Deep Fried Sea bass with sweet and spicy sauce, Wok Fried Loh Hon vegetables in Yam Ring, Wok Fried prawn coated with crumbs and golden garlic, Fried Rice with Silver Anchovies and Salted Fish and for desserts , Chilled Peach Jelly, Dried Longan, White Fungus and Red Dates in Rock Sugar.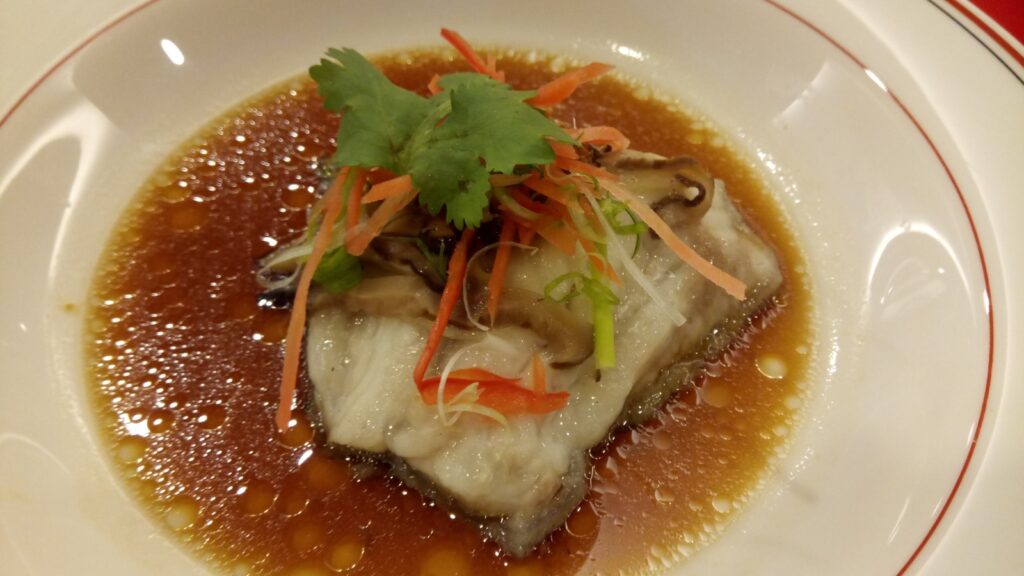 Meanwhile, Longevity Set Menu priced at RM138.80 per person (minimum 12 persons) available from Feb 1 to Feb 28, 2021 offers the Prosperity Salmon Sashimi Yee Sang, Chicken Broth with Shredded Abalone, Sea Cucumber and Crab Meat, Deep Fried Crispy Boneless Chicken with Pineapple Sauce, Hong Kong Style Steamed Tiger Grouper, Mongolian Style Lamb Rack, Sauteed Brocolli and Mushroom in Superior Oyster Sauce, Wok Fried Prawns in Kam Heong Sauce, Lotus Leaf Rice with Chicken Mushroom and dried Shrimps and for dessert Sweetened Snow Fungus with Dried Longan topped with Mandarin Orange Skin/Shanghai Pancake.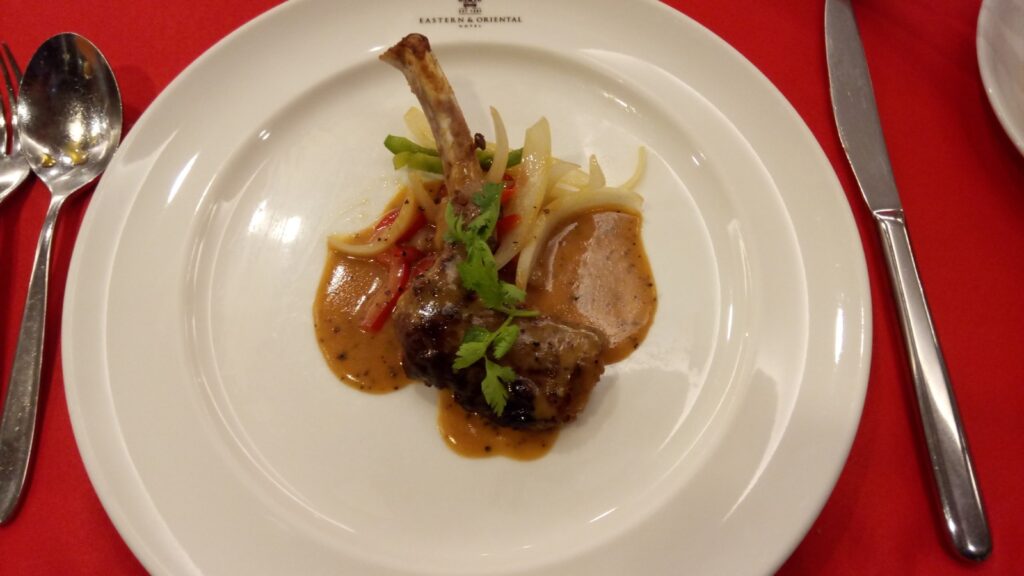 Lastly, the Prosperity Set Menu priced at RM188.80 per person (minimum 12 persons) is also available from Feb 1 to Feb 28, 2021.
They offer the Prosperity Salmon Sashimi & Abalone Yee Sang, Braised Dried Scallop with Crab Meat, Fish Maw and Vegetarian Japanese Shark Fin, Shanghai Style Roasted Crispy Duck, Steamed Cod Fish with Soy Sauce, Crispy Ginger and Lily Bulb, Wok Fried Australian Beef with Sarawak Black Pepper Sauce, Braised Black Mushroom with Golden Bean curd, Dried Scallops and Garden Greens, Stir Fried Prawns with Celery and Asparagus in XO Sauce, Crab Meat Fried Rice with Crispy Golden Garlic and ending with Chilled Double Boiled sea Coconut Dome served with White Fungus, Red Dates and Fruit salsa./Shanghai Pancake.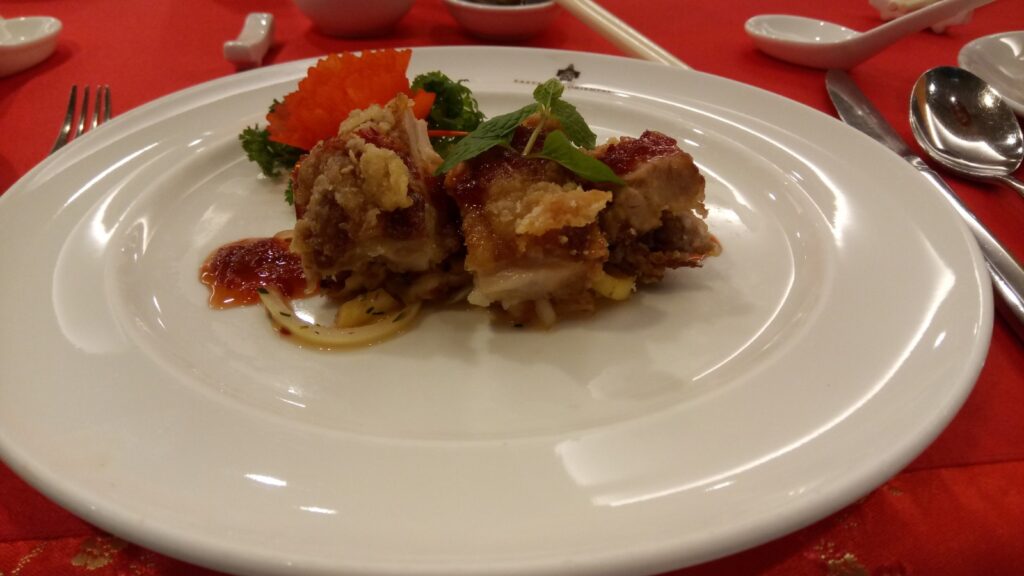 This CNY, the E&O Hotel also offers cookies and takeaways ranging from Pineapple tarts, Peanut Butter Cookies, Almond Cookies, Cashew Nut Cookies, Mandarin Orange Macaroon, Mandarin Orange Butter Cake, Longan Cake and Lychee Rose Cakes.
There are also Vegetarian Yee Sang, Smoked Salmon Yee Sang, Fresh Salmon Yee Sang and the Sliced Abalone Yee Sang.
More wholesome CNY goodies include the Roasted Duck, Herbal chicken, Beef Wellington, Roast Lamb Leg and the Roast Ribeye for takeaways.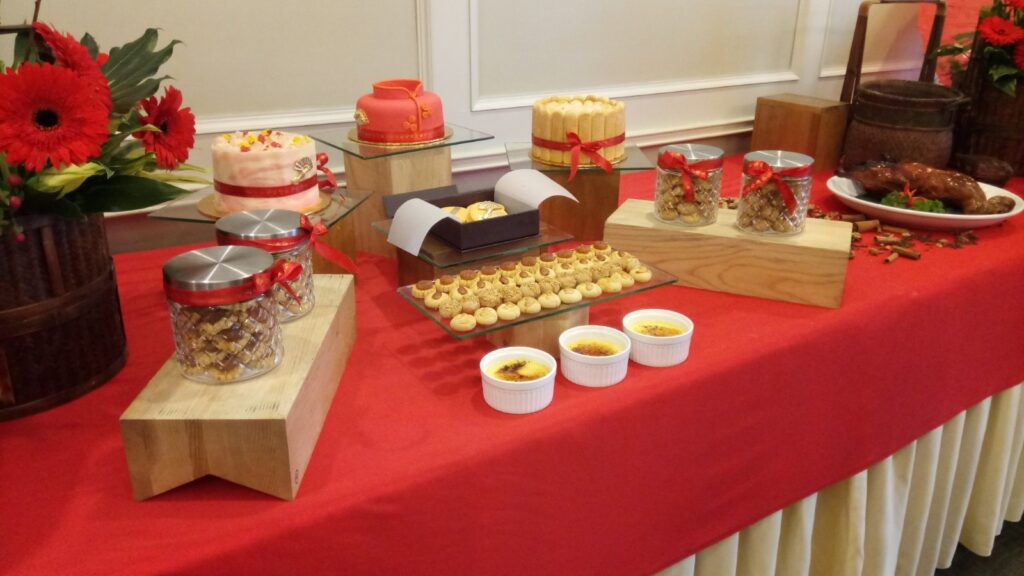 Call 04-222-2000 for reservations and more details.