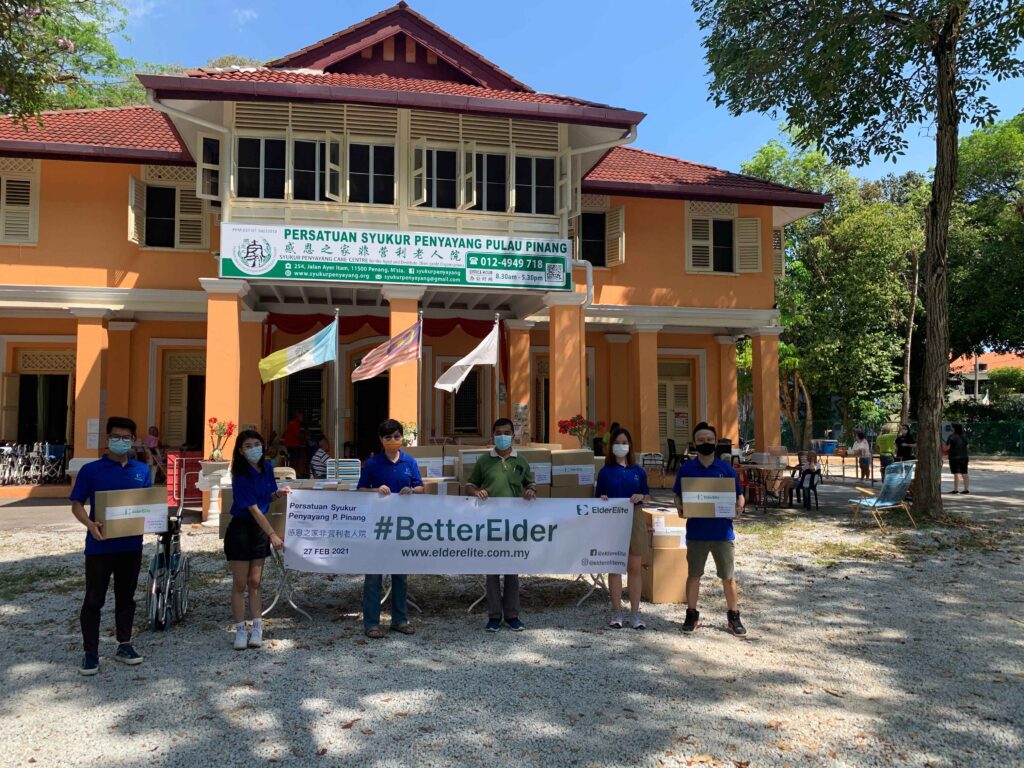 During these difficult times, it is refreshing to see organizations coming forward to the aid of the elderly folk in dire need.
One such establishment is Elder Elite located in Gelugor, Penang.
They recently set out to send supplies and resources to 'Persatuan Syukur Penyayang Pulau Pinang' with much needed groceries and daily rations used at the home.
The endeavour was to especially uplift the spirits of the elderly in conjunction with the Chinese New Year and in times of adversity.
Following the Movement Control Order (MCO) in Penang, many old folks home called off commemoration of annual festive events and were facing a decline in donations drives as a result of the economic downturn in this season of pandemic. 
"Elder Elite was and will remain committed in lending a helping hand to such homes to help them sustain through this difficult period. 
"A wheelchair and a total of 68 gift boxes containing diapers, wet tissues, hand sanitisers, face masks, milk drink and underpads were handed over to president cum principal of the home, Tan Hiang Hock recently,"  said the Chief Executive Officer of Elder Elite, Irene Lee.
"All items were delivered with strict adherence to the Standard Operating Procedures (SOPs) without involving any residents of the home," she added. 
She added that the Corporate Social Responsibility's (CSR) success was also dependent on the #FriendsofElders (donors) who have supported the programme as it has given a boost the home's resources.
Meanwhile, charitable organisations and individuals who are interested to be a part of this monthly initiative may visit https://www.elderelite.com.my/corporate-social-responsibility for more details.
Elder Elite was established in November 2020, They are the first online elderly wholesaler in Malaysia to provide a full spectrum of elderly products and services.
They also integrate daily necessities into their platforms as an effort to establish an effective and seamless elderly ecosystem. 
Their notable offerings include diapers, underpads, facial cleaners, supplements and vitamins, milk powder, food, equipment, nursing homes and even homecare nursing services. 
As an online shopping platform, they are now available on all major e-commerce sites including but not limited to Shopee, Lazada and WhatsApp. Elder Elite is committed to deliver convenience, safety and quality so we work towards becoming consumers' one stop-solution to elderly care.