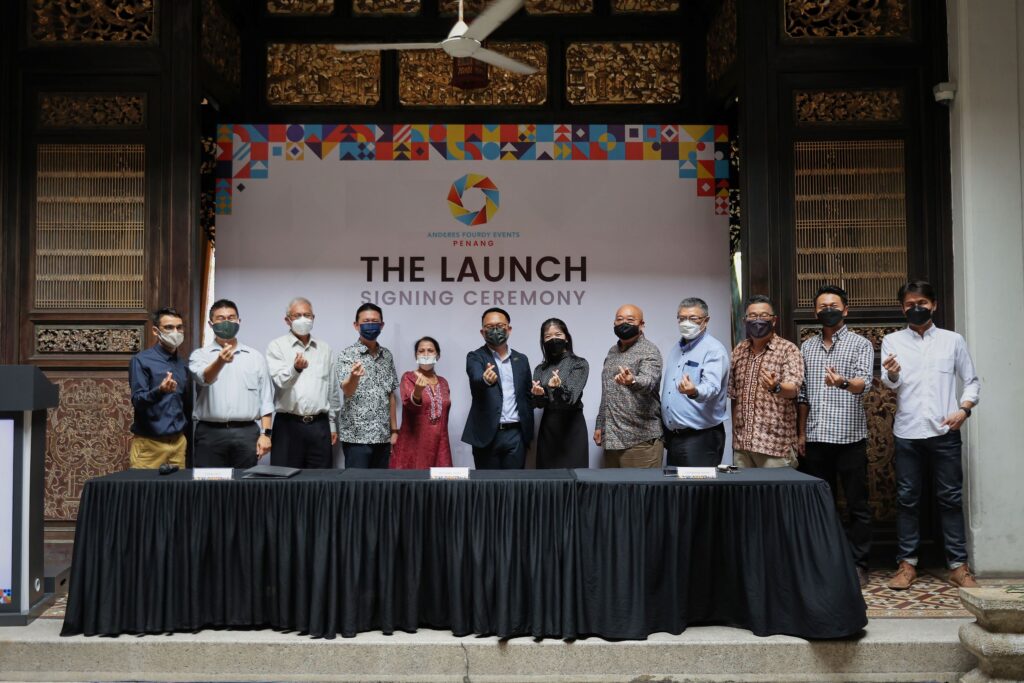 One of the country's top professional congress organiser (PCO), Anderes Fourdy Events, has expanded its reach to Penang through a partnership with Dreamz Productions Events Management Sdn Bhd to form Anderes Fourdy Events (Penang) Sdn Bhd.
At the signing ceremony at Cheong Fatt Tze – The Blue Mansion, Ms Catherine Khor of Anderes
Fourdy Events Sdn Bhd and Cheah WY of Dreamz Productions Events Management Sdn Bhd both exchanged documents of collaboration and shareholders agreement forming up a Professional Congress Organiser (PCO).
Anderes Fourdy Events (AFE) is a fully homegrown Malaysian PCO that has in its eight years, expanded its operations into Singapore and Australia. AFE's portfolio of high-profile international congresses include many medical health and health sciences congresses such as the World Congress of Nephrology, World Congress of Enterostomal Therapist, Asia Pacific Endo-laparoscopic Surgeon's Congress and the World Urban Forum in Kuala Lumpur in 2018.
"We are very happy to partner Cheah and his team, who are committed to deliver our projects, namely the Asia Pacific Hernia Society Congress 2023 and International Advertising Association Congress 2023. Cheah and I will be working very closely to bring in more international congress into Penang," said Catherine, a Penangite from Bukit Mertajam and now based in AFE Kuala Lumpur.
"With our close-knitted partnership, we are able to share and transfer expertise knowledge as well as industry insights. Together with Catherine and team, I am committed to see through that Penang continues to thrive in the Business Events market with competitive and professional services," said Cheah.
Penang's first and only internationally-recognised Certified Meeting Professional (CMP) who
is also the founder and director of Dreamz Productions Events Management Sdn Bhd which is the market leader in events industry in Penang – catering to the corporate and government clientele.
Also present at the signing ceremony were the founders of AFE, Fu Kei Cheong and Rahul Bharadwaj.
"It was a very quick decision between us and Cheah (to form the company). The chemistry is there and we knew we had to do something together to quickly bring Penang to the international centre-stage by showing results Penang can be proud of," said Rahul.
Lending support was state assemblyman for Pengkalan Kota, Daniel Gooi who represented the Penang Chief Minister, YAB Chow Kon Yeow.