Close to 10,000km on two wheels: Rotarians talk about their journey thus far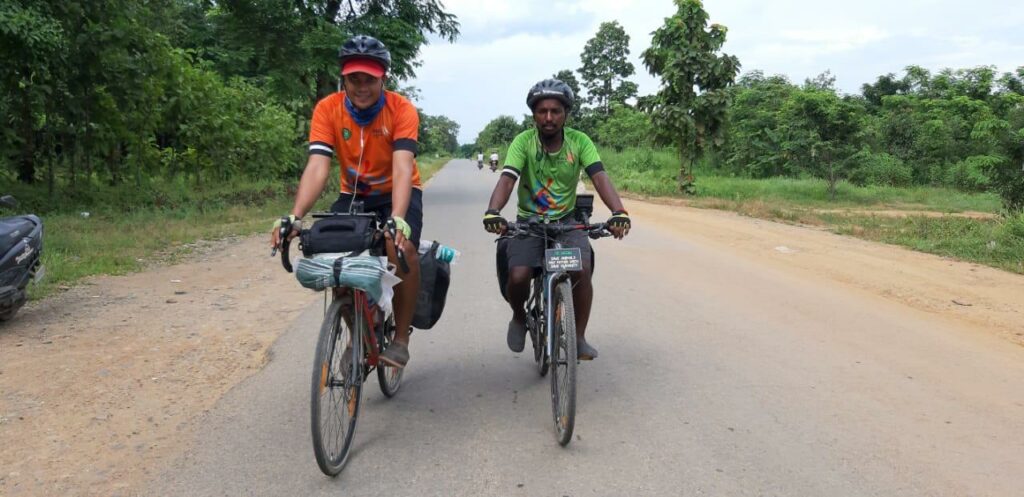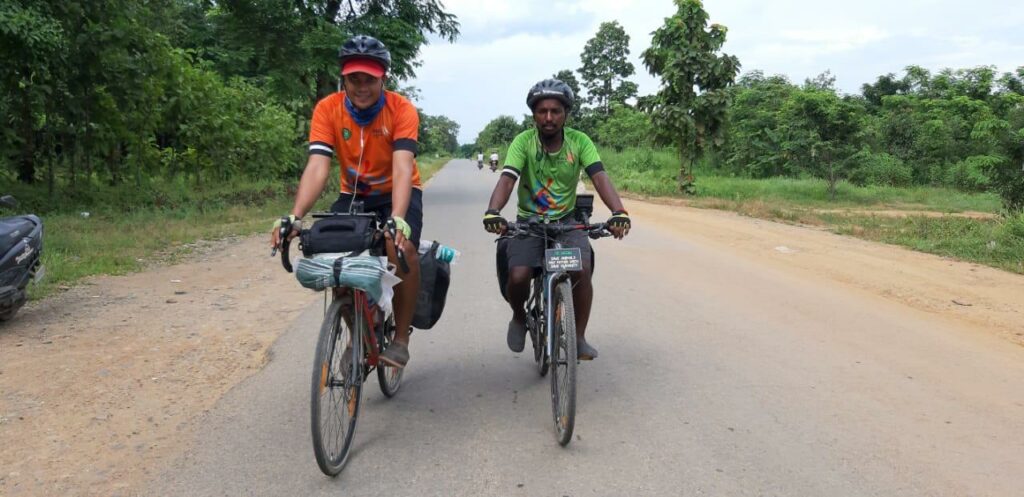 By S Arulldas
Two Rotarian friends risk their lives to cycle more than 8,500 kilometers to promote and to highlight the charity and welfare work of Rotary Clubs around the world that help the needy and the underprivileged in accordance with its motto "Service Above Self".
Fayis Asraf Ali, 32 and K.K. Rajith, also 32, from Calicut in Kerala, India begin their feat to promote the Rotary Clubs, however they decided to raise money for the flood victims in their state of Kerala during their cycling journey from India to Singapore, when a massive flood hit Kerala on Aug 8, a day before the journey.
They travel through Bangladesh, Nepal, Bhutan, Myanmar, Thailand and Malaysia, before taking a flight from Singapore back to Cochin in Kerala on Nov 24.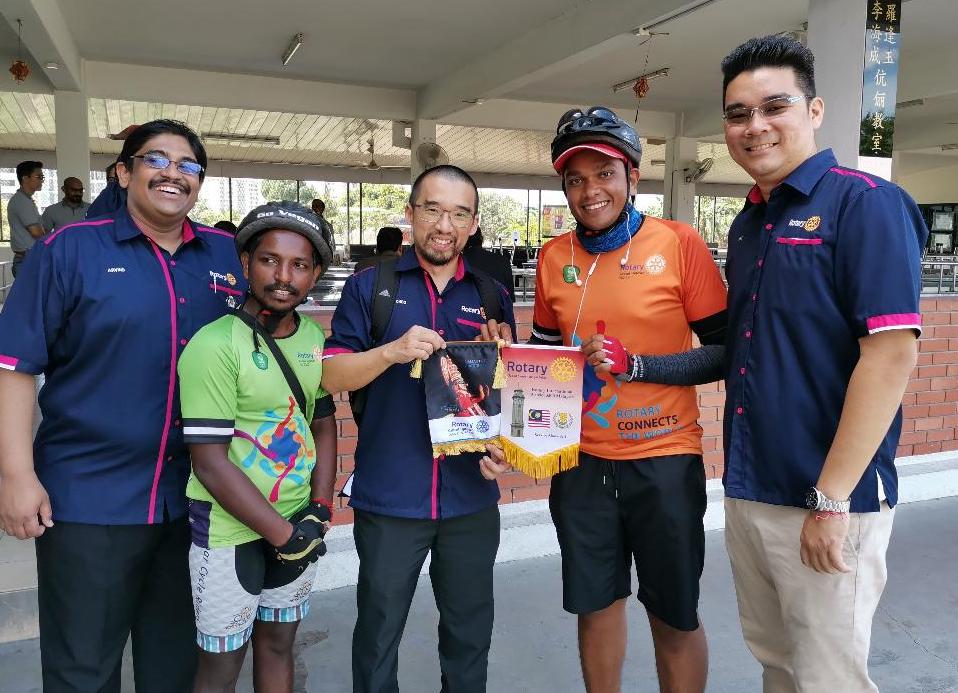 They belonged to Rotary Club of Calicut Uptown. Fayis said a massive flood hit the state of Kerala, just one day before they start the journey from their hometown.
"We left with teary eyes after witnessing the flood that submerged our land".
"The state of Kerala was badly hit by the flood as the population mainly farmers need to come up with big money to replace their household items as majority of the people lost almost everything in the flood," he said.
Fayis and Rajith coincidently attended a "Back to School 2019" programme jointly organised by Rotary Club of Bandar Sungai Petani , The Rotary Foundation and Rotary International in collaboration with Micron Memory Malaysia Sdn Bhd.
Penang Deputy Chief Minister II Dr P. Ramasamy launched the event at SJK (C) Seng Keow in Seberang Jaya on Nov 3, 2019.
A total of 1,000 school bags were distributed to the students of 49 schools in the Kedah, Penang and Perak, whereas 21,000 schools were given out under privileged students nationwide.
Fayis, an electrical engineer at a private firm was married to Dr Asmin Fayis, and the couple have two kids, Fahzin Omar, Five and Izin Nahel, One.
Rajith, is a bicycle mechanic and still a bachelor.
They entered Malaysia through the Padang Besar Immigration check point as the authorities refused to allow them to enter the Bujit Kayu Hitam Immigration point as cyclists are barred from using the North South Highway.
Rajith said they journey was made tough when they had difficulties of language in Myanmar and Thailand, they travelled 1,600 kilometers in Myanmar where there were only three Rotary Clubs throughout their journey.
However, he added that people in Bangladesh, Nepal and Bhutan speak both English and Hindi and it made their journey easy.
"Our toughest problem was when we become ill during the journey, however, we perform to heal ourselves, but, we had serious problem in finding vegetarian food in Myanmar and Thailand," he said.
The Rotary Clubs in the host countries had arranged for food and lodging throughout the journey and also help to raise fund for the flood victims.