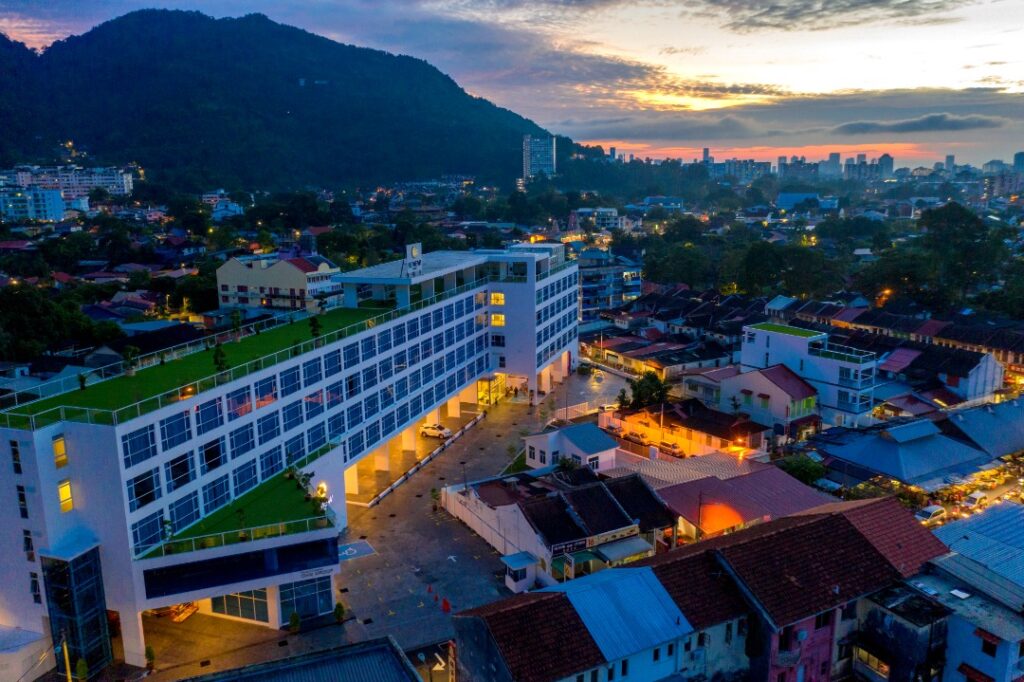 By V. Sivaji
Away from the hustle and bustle of Georgetown is the DeView Hotel located smack in the centre of the old bustling market district of Air Itam.
Ayer Itam itself has a long and sound history going back to the 1800s.
The De View Hotel offers some 160 rooms complete with all modern features, the hotel offers accommodation in the superior deluxe balcony and family suite category.
Rates start from RM165 and above. Being a trendsetter in the area, they are among the biggest hotels in Ayer Itam.
The perfect location of the hotel offers easy access to all points on the island, be it the Batu Ferringhi area, Balik Pulau or Georgetown heritage zone.
De View Hotel hopes to create a refreshing sojourn that embodies Penang's charming character and reflects its melting-pot of rich traditions, culture and lifestyle attractions.
At the same time, they offer guests with a welcoming residential-style accommodation where guests can sit back and enjoy the daily happenings in the surrounding area.
Newly appointed general manager Ms Elizabeth Chin comes from a sound background in the hospitality industry. She had served in several leading hotels on the island also on cruise ships.
"De View Hotel is no stranger to the hospitality industry, as every new hotel comes with its own set of challenges. With a dedicated and strong team and good support from the owners and management, we are confident in positioning De View Hotel as one of the island's destination hotels.
"The hotel's location is very strategic for tourists to experience what the inner Penang has to offer, with Penang Hill only 1.7 km away from the train station, Kek Lok Si Temple – literally at the doorstep, Ayer Itam Dam for recreation as well as the famous Ayer Itam laksa near the market which serves over the weekend. (Saturday and Sunday).
"We do not compromise with the quality of cleanliness as well as amenities as a lodging provider. With a dedicated team, we strive to provide the best experience in comfort and a good night's rest. This was attested during the recent festive period of Labour Day and Hari Raya, when occupancy was nearly 100% for two consecutive days," said Chin to Penang Hyperlocal.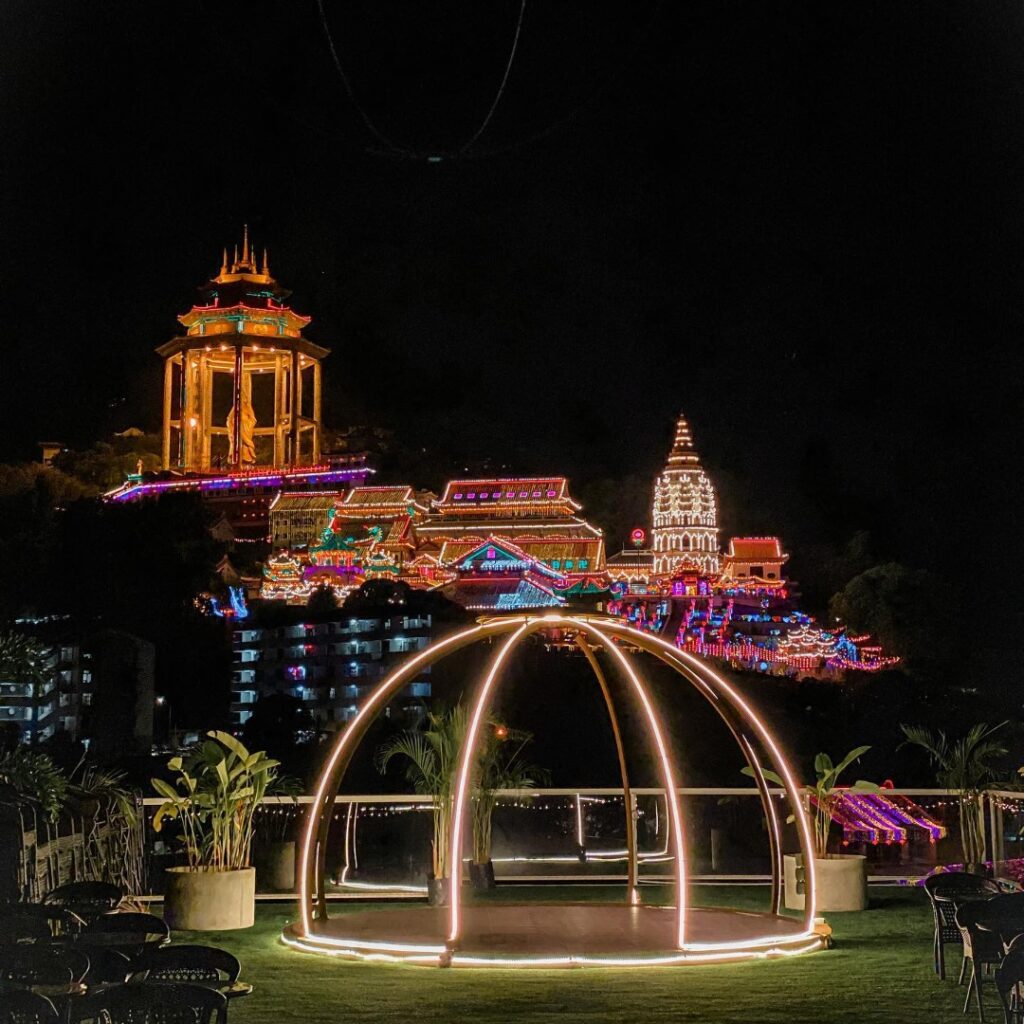 Meanwhile, the popular "Spink in the Sky" is also located on the top floor of the hotel. Operating from 6pm-12am, they are famous for steamboats, dinner and drinks with cocktails from their cozy bar. Their transparent dome concept offers a great view of Kek Lok Si Temple and the surrounding areas.
Another outlet is the Akino Cottage which specialises in Japanese cuisine offering fresh seafood and other delicacies and the Tolk Cafe bringing a list of Asian cuisine and a range of kebabs.
For more information and details on De View Hotel, call 04-829-1818 or log on to http://www.deviewhotel.com