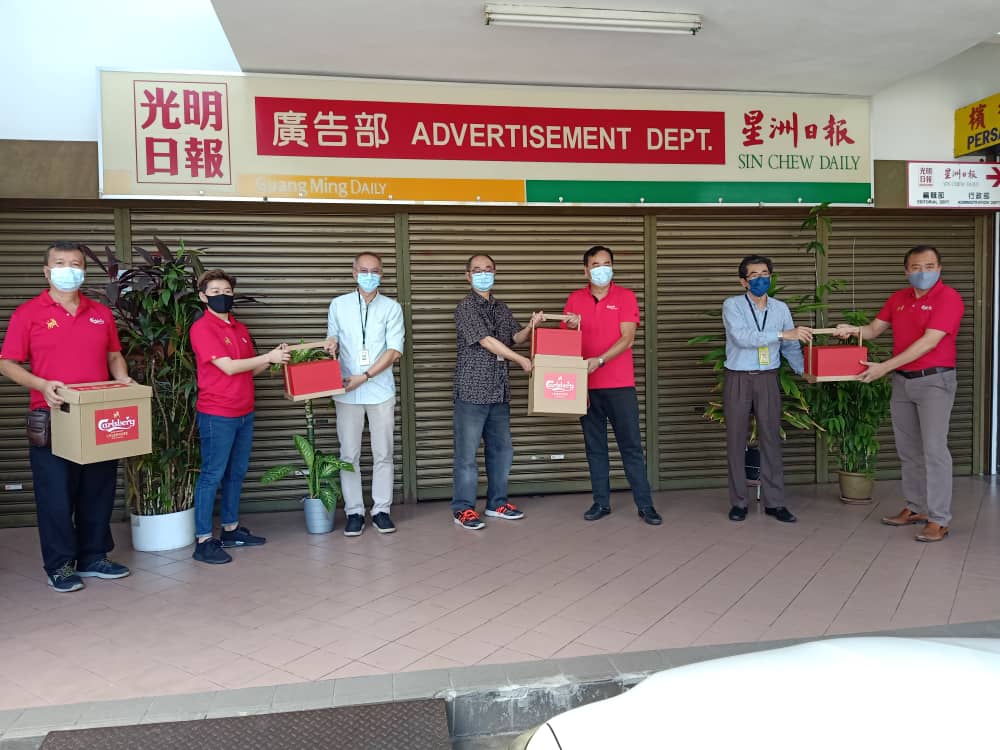 Despite trying times, Carlsberg Malaysia brought early Chinese New Year cheer to several media organizations in Georgetown, Penang. 
Ushering in the Year of the Ox (Niu), representatives of the brewery led by out-going Regional Sales Manager, Lim Eng Wah along with in-coming Regional Sales Manager , Toh Swee Huat along with his staff dropped by the various press offices in Georgetown.
Meanwhile, Lim has decided to take it easy after serving the company for some 35 years in the organisation. 
Hailing from Temerloh, Pahang, he had served in Ipoh, Kuala Lumpur, Penang and even Taipei, Taiwan during his long tenure.
The all red auspicious package includes specially crafted Chinese New Year beer cans, in red of course with a collector beer glass.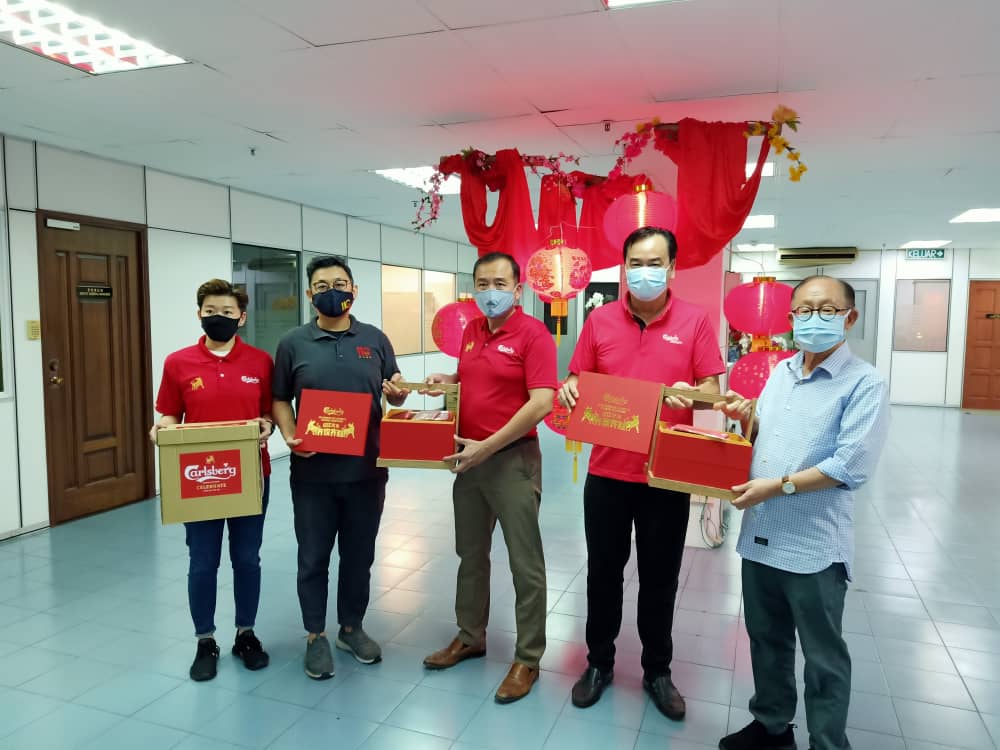 Of course, it also included special Ang Pow packets depicting the Ox for good luck and prosperity.
To top it all up, they were packed in a traditional wooden box.
Among the media agencies who received the Carlsberg delegation and CNY gifts was Sin Chew, Guang Meng, The Star, Penang Hyperlocal / Where2 Lifestyle Magazine and more. 
Penang Hyperlocal takes this opportunity to wish our heartfelt gratitude for the wonderful CNY corporate gifts.