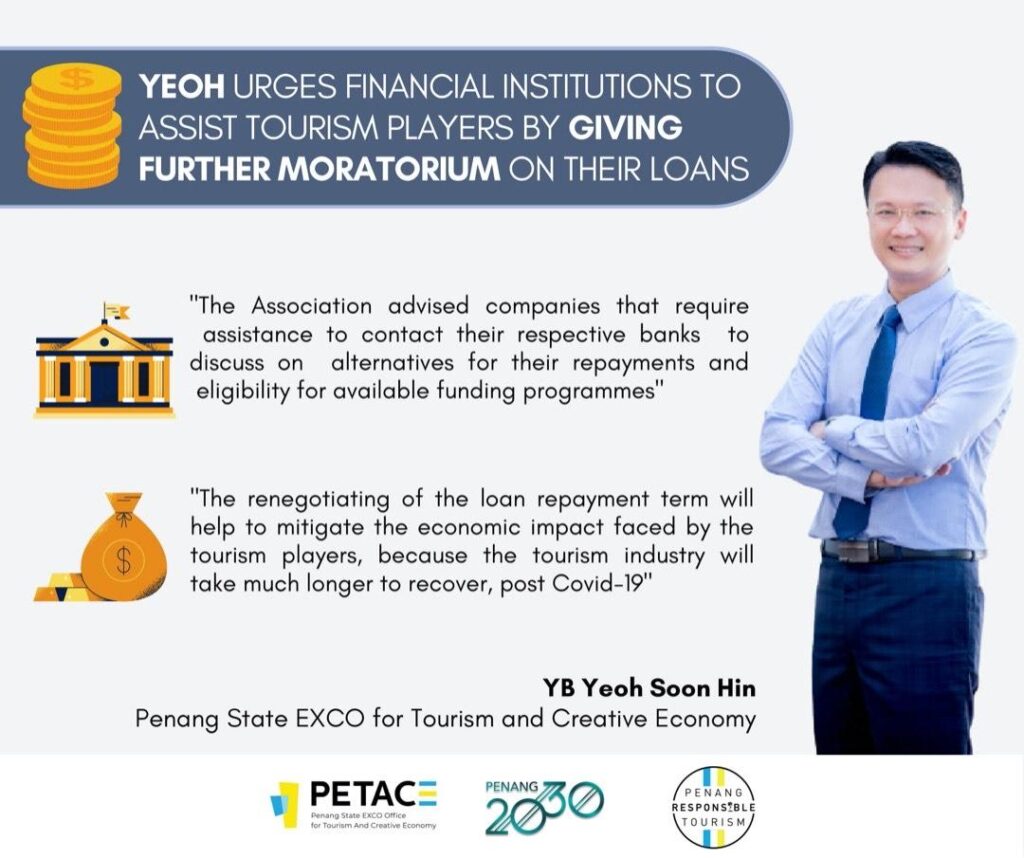 In an effort to assist tourism players during these trying times, financial institutions have been urged to give further moratorium on their loans.
The call was made by Penang State Exco for Tourism and Creative Economy, Yeoh Soon Hin in a press statement.
"I would like to thank the association for their prompt response and their willingness to help sustain the industry. 
"The association has advised for the companies that require such assistance to contact their respective banks immediately to discuss further alternatives for their repayments and their eligibility for available funding programmes that they may qualify for," he said.
Yeoh has earlier written to the Association of Banks in Malaysia to appeal for their consideration to extend moratorium for tourism players who are badly affected by current re-enforcement of the Movement Control Order.  
He said they have responded that their member banks are continuing to support the affected companies who are in need of financial help. 
Yeoh said he hopes that the tourism players affected would take this opportunity to approach their banks as soon as possible.
He further added that the financial institutions' support towards the tourism industry is crucial in helping them alleviate financial burden and to brave through this difficult period. 
"The renegotiating of the loan repayment term will help to mitigate the economic impact faced by the tourism players, because the tourism industry will take much longer to recover, post Covid-19." said Yeoh.