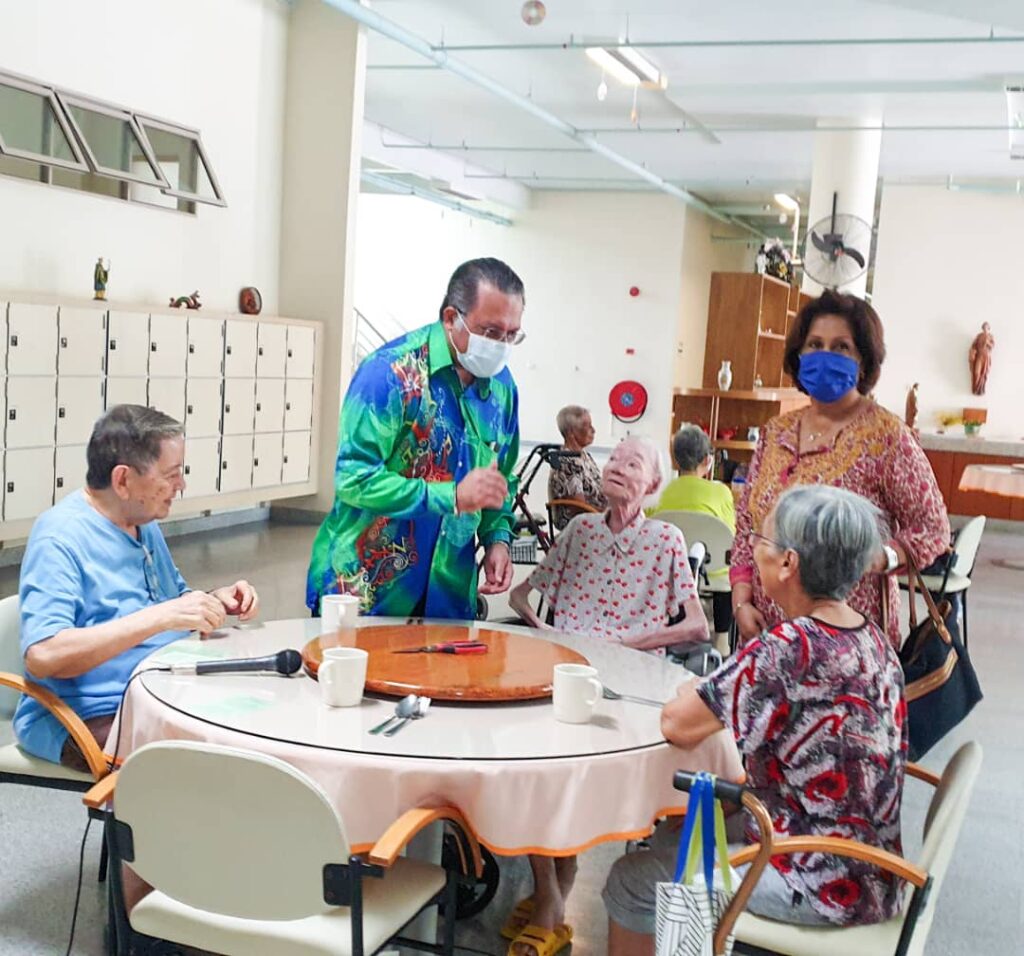 For the past years, the family of the late DAP stalwart Dato Seri Utama Karpal Singh have been offering food at the Little Sisters of the Poor and several other homes in conjunction with Deepavali.
This year again Mrs Karapl Singh (Datin Gurmit Kaur) along with State Exco for Housing, Town and Country Planning, Jagdeep Singh Deo were on hand to visit the home in Ayer Itam.
The home houses some 65 residents and 35 workers / helpers.
Jagdeep and his mother led the way to serve food to the inmates personally and mingled with them to bring some cheer.
"We always want to give back to the community and the needy people. We are happy to be here as the event has become a tradition for us family," said Jagdeep in the brief ceremony.
They also got to know the elderly folk on a personal note.