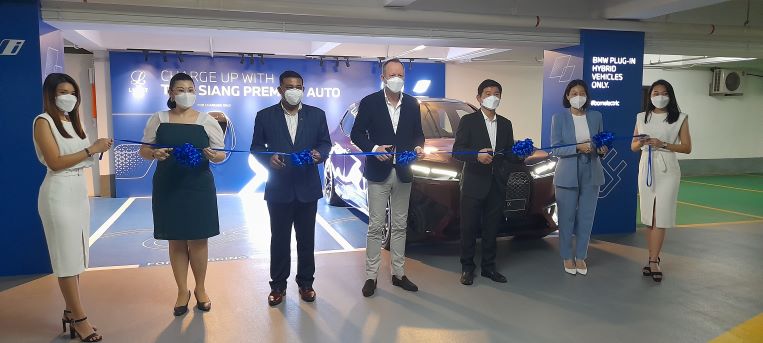 In keeping with their green agenda initiatives, the Light Hotel Penang launched its electric car charging facilities with the collaboration with BMW Group Malaysia and Tian Siang Premium Auto Sdn Bhd.
The new facility at the five-star hotel is yet another value added feature for guests to enjoy while staying there.
There are three new BMW i Charging facilities at the hotel's basement car park.
On hand was BMW Malaysia managing director Hans de Visser accompanied by Light Hotel Penang general manager, Raj Kumar, Tan Ka Kin, managing director of Tian Siang Premium Auto Sdn Bhd and Ms JuleenTan, Head of Marketing of BMW Malaysia.
A ribbon cutting ceremony was performed by the VIP guests joined by Ms R. Renuka from the Penang Green Council and Ms Jessica Chan, Director of Sales and Marketing, Light Hotel Penang.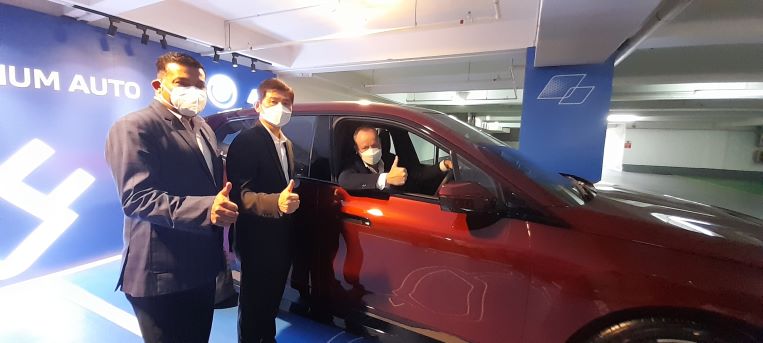 Starting off on a positive note, Hans added that BMW hopes to double its sales this year.
"By the year 2030, we are committed to make 50% of our vehicles from secondary materials which will directly help in the usage of plastic materials.
"Meanwhile, we have been working closely with our network of dealers as well as key stakeholders leading up to the introduction of BMW i in 2015 to ensure the necessary charging infrastructures are in place for the acceleration of electromobility in the country.
"We at BMW believe that the Future is Electric, and it is a shared responsibility between all parties including our dealer partners such as Tian Siang Premium Auto to keep driving electrified mobility forward in Malaysia, " said Hans.
Later, Raj Kumar added that there is no better time than now for their hotel to facilitate this lifestyle change for the current generation. By providing BMW i Charging facilities here, we hope to appeal to guests and future business prospects with a sustainable business practice that benefits the environment.
"This is our part in line with the green agenda. It is a win, win situation for guests and us," he added.
Renuka also added that the programme is in line with the state government's Vision 2030 and its green agenda.
"We hope to have 50% of bikes run on electricity to ensure a safer green environment," she added.
Other locations In Penang with these BMW i Charging facilities are the Gurney Paragon Mall, Prestige Hotel and the Iconic Hotel.
In Ipoh, the WEIL Hotel and the Banjaran Hotsprings Retreat have similar facilities.
Later, the ceremony culminated with a Yee Sang tossing ceremony to mark the up-coming Chinese New Year.