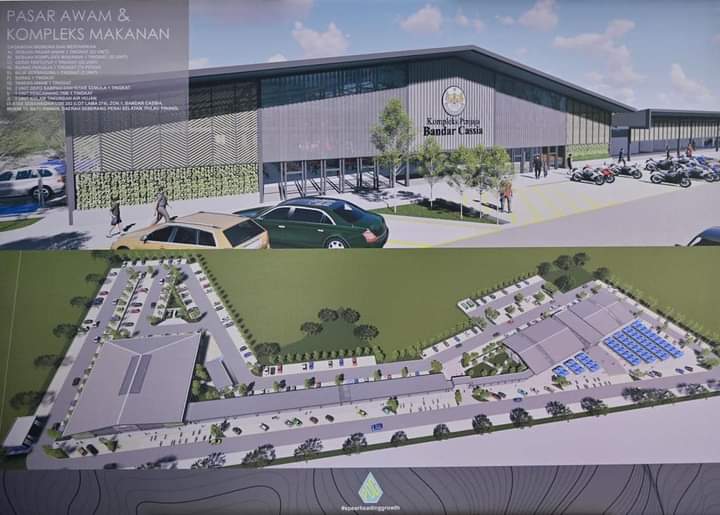 Good news for folks in Bandar Cassia.
They will have their first public market in 2025.
Present to announce this much welcomed news was Penang Chief Minister YAB Chow Kon Yeow along with State Exco for Housing, Local Government YB Jagdeep Singh Deo among others.
"The construction work is now in progress. This is good news for its residents and those living nearby SPS," said Jagdeep.
The public market project which sits on a 7.69-acre land near Taman Crescentia is divided into two phases at an estimated cost of RM69 million.
The first phase which involves soil excavation and soil treatment works has already started on Nov 7 last year and is expected to be completed on Jan 6, 2024.
The second phase will include the building construction and infrastructure which is expected to start in the first quarter of 2024 and be fully completed in the third quarter of 2025.