Ayam Brands come to Penang in spreading goodness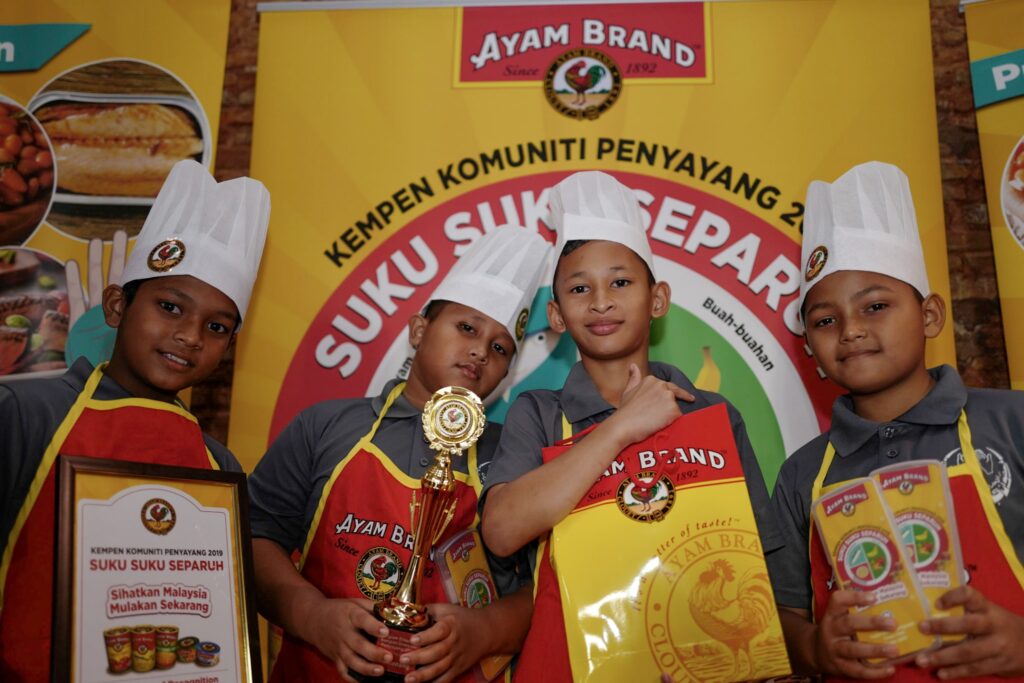 By V. Sivaji
The Ayam Brand's corporate social responsibility (CSR) roadshow continued to its third location in George Town where some 24 children from several primary schools and non governmental organisations (NGO) participated.
Prior to coming to the island they had successfully completed similar workshops on Negeri Sembilan and Ipoh.
This time around, the winning team was from Persekutuan Kebajikan Anak-Anak Yatim Islam Pulau Pinang (Lelaki).
The team received a trophy and certificates from Ayam Brand for their Malaysian Healthy Plate of tuna cupcakes, macaroni with caramelize soy sauce and apple salad.
Other participants were from Salvation Army Penang, Pertubuhan Perlindungan Kanak-Kanak Pulau Pinang, Persekutuan Kebajikan Anak-Anak Yatim Islam Pulau Pinang (Perempuan). SJK (C) Shih Chung and Sekolah Kebangsaan Perempuan Island.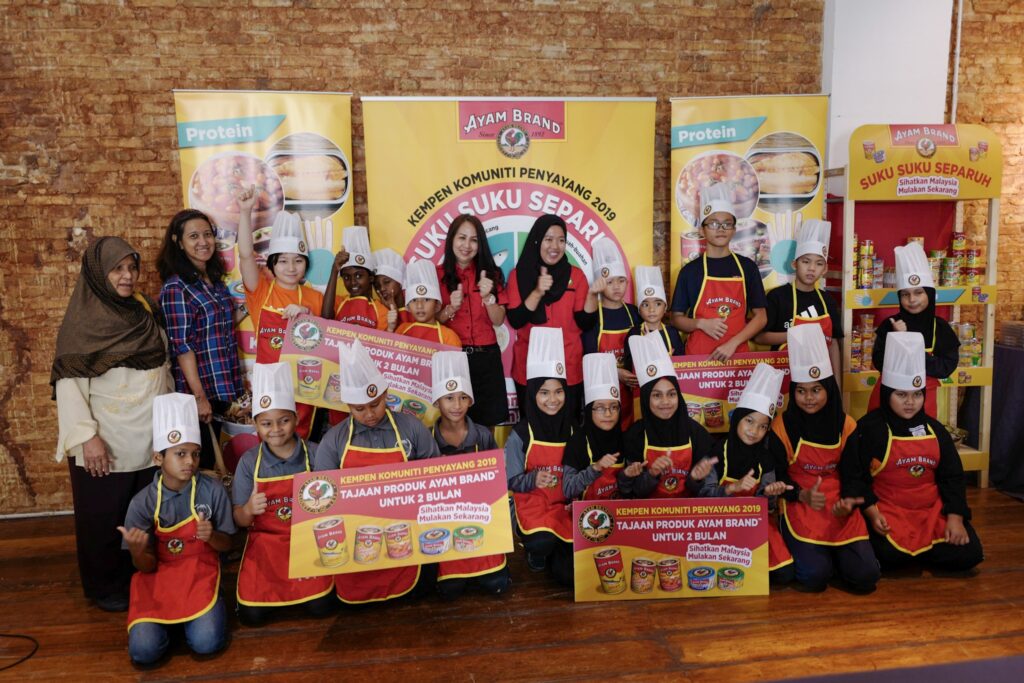 The roadshow is aimed at empowering children from 10 states with information to identify healthier food choices and equip them with skills to prepare their own Malaysian Healthy Plate meal. The program is open to children from eight years up.
The event kicked off with an interactive introduction to the #sukusukuseparuh concept, followed by six teams of four children preparing a meal based on the 3S principles, within 30 minutes with minimal assistance from adults, using recipes that have been vetted by nutritionist.
According to Ayam Brand Regulatory Affairs and Marketing Executive, Siti Khatijah Zakaria, the CSR campaign which is now in its twelfth year has contributed 1.76 million healthy meals for charity, providing nutritious food to more than 20,000 people from 482 charity homes and NGOs.
"We have been carrying out our annual CSR campaign for 12 years, and it was time for us to expand it to benefit more children by bringing them the 3S message through activations that would make it easy to understand, with tips that they could use at home, and share with their friends and family," she added.
The four charity homes also received two months' supply of Ayam Brand products equivalent to 21,060 healthy meals for the total of 117 residents at these homes.