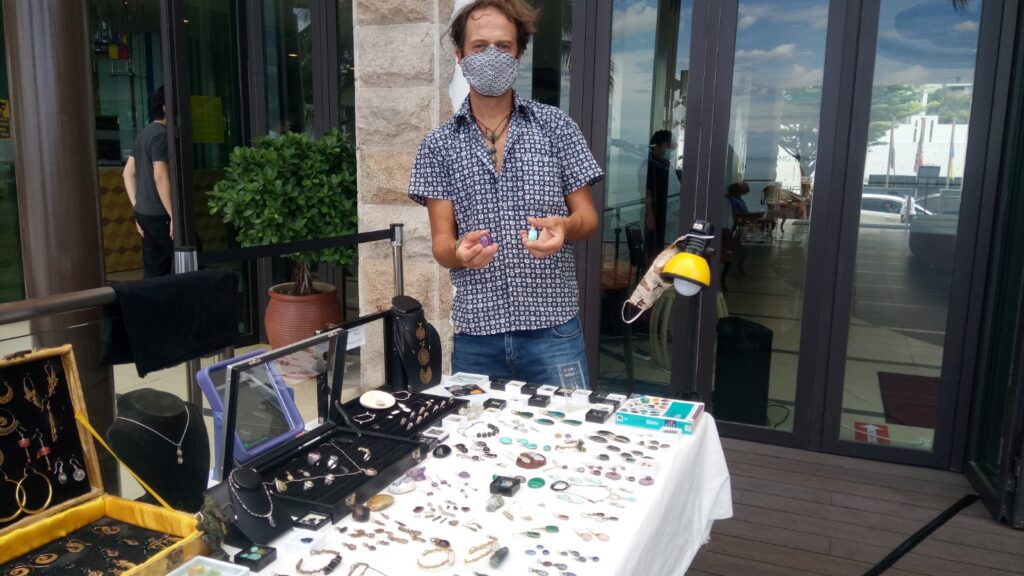 Hailing from Belgium, Damien De Charette has always been fascinated with silver, brass and semi precious stone ornaments.
The self-taught designer now has many clients in Penang, Kuala Lumpur and Johor. 
He sources his semi precious stones namely crystals, amber and other stones from as far as Nepal, Burma, Thailand and India.
"I used to travel to these places to select the stones personally but now, due to the pandemic, I cannot travel now.
"I like to work mainly with silver, brass along with semi precious stones like amethyst, garnet, opal, pearl, turquoise, quartz and even precious stones like ruby, " said Damien when met at the Mercure Hotel Penang Craft & Culture Market last Saturday.
His booth displays various designs of necklace, bracelet, anklet, earrings and pendants.
He also has customers from Singapore and the United States. The smallest of his creations takes only about five minutes to make while the more intricate ones take more than three hours.
Damien has taken up the "Second Home Programme" to settle in Penang.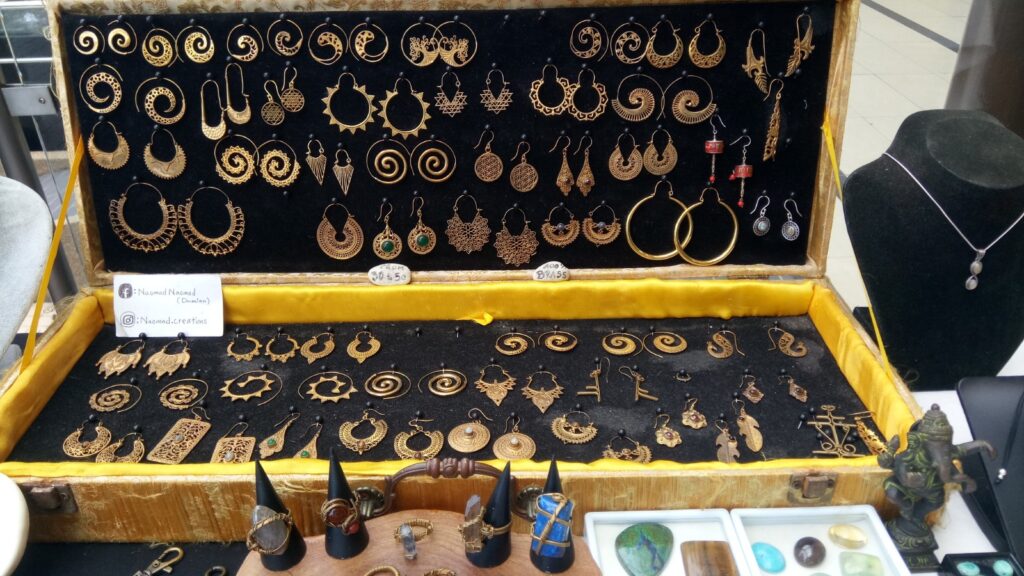 Other booths set-up at the market were the St Nicholas Home who featured handmade rattan baskets in all shapes and sizes. They received good responses from visitors to the market.
The Kedah Dairy was selling fresh milk from their farm in Sungai Petani. They have several flavours like chocolate, corn and strawberry and also provide home delivery services. Those keen can call Joe at 016-807-2674.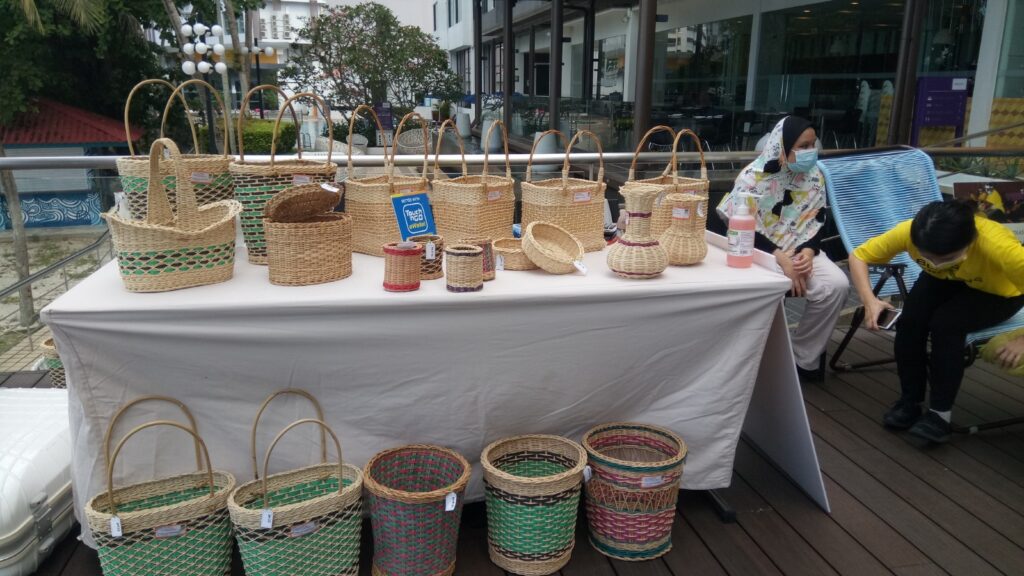 "We came up with the idea to organize this  platform to support local art and craft during this pandemic. We only charge a small fee to cover our electricity n water services etc. 
"Every week we try to introduce a new art or handicraft at this gathering. Some of them are photography, weaving, sayang kulit making so as to introduce the younger generation.
"Also we try to make Tanjung Bungah a more happening place as it is always lesser known compared to Batu Ferringhi area," said Peggy Foong, the director of sales and marketing of the hotel.
The market gathering will be held every Saturday till April 17, 2021.
Those interested to showcase their art and craft can contact Peggy 012-284-6222 for more details.