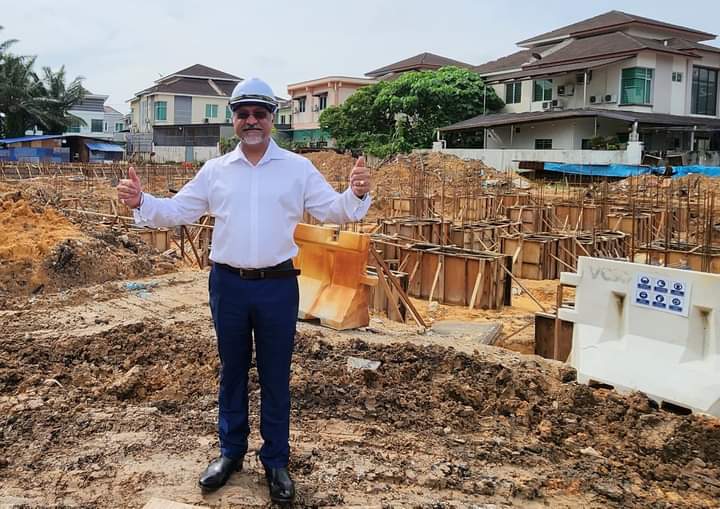 Affordable housing is the top priority of the Penang state government.
With or without the backing of the federal government, the Penang state government is committed to fulfill this basic need and deliver this promise.
The firm commitment was given by State Exco for Housing, Local Government, Town and Country Planning, YB Jagdeep Singh Deo.
He was on hand to launch the low cost housing project in Simpang Ampat, part and parcel of the agenda for affordable housing in all districts in Penang. In Seberang.
"We now have our target of 220,000 such units and delivered 138,545 units ranging from rent to own to various affordable housing.
"In Seberang itself, we have several affordable housing projects such as at Ampang Jajar, Kampung Tongkang, which will see 2,980 units created for the benefit of the people of Penang.
"It is part and parcel of our complete number of affordable housing units under our Housing Board throughout the State, which targets 21,305 units.
"This is also part of our agenda to ensure more such affordable housing through urban regeneration, whereby in Seberang, we have already identified two spots, mainly URC Mak Mandin and URC Taman Siakap, to see an estimation of 2,334 units in the nearest future.
In the meantime, Jagdeep also shared his deep disappointment by the failure of the former Federal Government in terms of delivery of supply of such affordable housing.
During the visit he also inspected the pump house in Taman Mangga in Seberang. The area is a flood prone area especially during monsoon season.